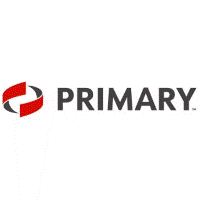 Business Development Coordinator at Primary Engineering & Construction
CALGARY, AB T2E 7E3
Primary Engineering and Construction Corporation (Primary) is a growth-oriented industry leader providing professional electrical engineering and construction services and specializing in emerging marketplaces in Alberta, British Columbia, Manitoba, and Saskatchewan.
We offer design and design/build services for all types of electric utility distribution infrastructure to a wide variety of clients including electric utility companies, developers, builders, commercial and industrial businesses, oil companies, government, and private contractors. Our devotion to excellence has attracted some of the best young professional minds to our company.
Primary is a dynamic organization that is constantly looking for ways to expand and improve our service offering. We are implementing a business development and marketing plan that will enable Primary to reach our potential as a company. We are seeking a skilled and qualified person to work with our local engineering teams and our executives to implement and manage our business development and marketing plan in either Vancouver or Calgary.
Duties and Responsibilities:
Working with external marketing consultants and internal engineering and construction teams to enable and manage Primary's business development program
Coordinate with the marketing team on the creation and maintenance of corporate marketing documents
Manage the company website to keep information current and relevant
Develop news stories for social media and the company blog
Work with engineering and construction teams to create project profiles
Monitor for new and exciting opportunities for Primary to pursue
Support responding to RFPs by drafting responses, coordinating with team members, and reviewing sections
Document and manage RFP information to enable efficient and high-quality preparation
Work with engineering, construction, and Marketing teams to prepare specific marketing documents including statements of qualification, brochures, sales sheets and other documents for targeted marketing campaigns
Other duties as required
Desired Qualifications:
5+ years of marketing and/or business development experience
Experience working on technical RFPs is an asset
Excellent computer skills including MS Word and MS Office
Strong communication skills – verbal and written
Ability to work in a team environment
Job Posting Closes: October 20, 2020
Primary offers a highly competitive compensation package including, competitive salaries, bonuses, Health & Dental benefits, Health Care Spending Account, Flexible work schedules, paid vacation, Company Matching RRSP, flex days, and several career and professional development opportunities
If you are ready for a new challenge and want to make a difference in the industry, please send your resume in confidence to careers@primaryeng.com
**Please Note, you must be a Canadian Citizen or have a valid work permit**
We thank all candidates for their application however, only those selected for an interview will be contacted.
*Please see www.primaryeng.com for this and other positions we are recruiting.