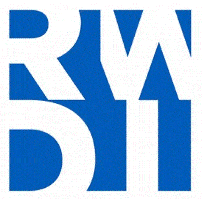 Business Development Coordinator at Rowan Williams Davies & Irwin Inc. (RWDI)
Calgary, AB T2P1H4
RWDI is seeking an ambitious and motivated individual to join as a full-time Business Development Coordinator.  This position is available in our Calgary or Vancouver office.
 
The role includes but is not limited to:
Research:
Researching companies and individuals to identify new firms, new contacts and regional project opportunities/leads
Researching regional market trends for the architecture and engineering (A/E) industry and reporting findings to key leaders accordingly
Maintaining and utilizing a CRM database of contacts, key accounts and activities for the region
Communicating client material requests to our Marketing team to support their creation and maintenance of our website and marketing materials
Identifying key conferences and events held in the region, which are relevant for RWDI 
Planning and Management:
Developing yearly and quarterly regional business development plans to support the growth of RWDI's three client sectors (buildings, infrastructure and industry) 
Overseeing and managing the regional business development budget and expenses 
Client Outreach and Relationship:
Contacting potential clients via email or phone to establish rapport and coordinate meetings for RWDI Consultants and Project Managers with key decision makers in the A/E industry. 
Attending regional networking events, if needed, and developing relationships to become a recognized representative of RWDI
Planning, coordinating and executing regional events and activities
Coordinating and executing regional webinar seminars for client education
Project Delivery and Client Support:
Supporting the preparation of bids, teaming requests and presentations using marketing resource materials and client database information
We are accepting applications from candidates with the following qualifications:
Bachelor's Degree, in Marketing or Business, is preferred. Candidates with alternate tertiary education qualifications will be considered.
Ideally, we are seeking candidates with 3+ years previous experience in business development, preferably in the Architectural, Engineering (A/E) or Construction firms. We will also consider applicants with less experience who are a good match for the job requirements.
Exceptional organizational skills and attention to detail 
Ability to deliver on commitments and exceed expectations
Excellent communication skills
Ability to work in a fast-paced environment, where it is necessary to prioritize and manage multiple ongoing activities
Please submit your cover letter and resume.
Salary: Commensurate with experience  
Thank you in advance for your application. Only candidates selected for an interview will be contacted.   
  
RWDI endorses and practices the principles of equal opportunity employment.    
We are committed to diversity and inclusion.   
Accommodations are available during all stages of the recruitment process in accordance with AODA and the Human Rights Code.