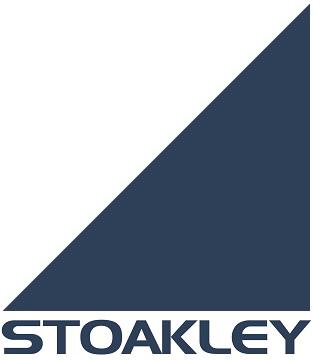 BUSINESS DEVELOPMENT MANAGER at Stoakley-Stewart Consultants Ltd.
Vancouver, BC
POSITION TITLE:
BUSINESS DEVELOPMENT MANAGER
JOB CATEGORY:
Sales | Marketing
INDUSTRY:
Transportation: Air/Ocean
LOCATION:
Vancouver, BC
DATE:
May 10, 2019
JOB ORDER NUMBER:
200958
THE COMPANY:
A pillar within the Canadian Customs Brokerage landscape; a pioneering influence dating back to the Pioneers; a provider of exemplary customer service amongst a sea of anonymous, faceless electronic exchanges; and a purveyor of precision, detail-oriented, customs serviceshellip; All in all, a company you will want to join and will be proud to represent.
Proving time and again their capacity to meet client expectations for quality, efficiency and timely service they have secured and maintained numerous long term relationships with many of the world's most reputed companies. In fact, this exemplary reputation has served them so well that they have experienced massive growth since taking the Western marketplace by storm just a few short years ago.
THE CORPORATE VISION:
To continue the dramatic rate at which companies in Western Canada are adopting their Customs Brokerage product.
THE OPPORTUNITY:
Adding new accounts at a blistering pace, the Vancouver market has received the offering of this relatively new player with "open arms". Be the one to introduce this solution to an even greater portion of the market, your most devoted and loyal clients will thank you! Looking for an engaging and vibrant individual to add to their team of likeminded professionals they are focusing on fit and are just as happy to train customs excellence as hire a ready-made guru on the subject. So, if you have had thoughts about expanding your repertoire and building upon your overall supply chain logistics knowledge base by adding in the very exciting and dynamic skill of customs brokerage and trade compliance (a huge issue these days) then this is an amazing opportunity to receive training from a leader in the industry; growing developing and evolving under their expert tutelage. In a lot of ways a more complicated sale with a longer sales cycle, the customs product does also come with significant rewards and often a long-term, ongoing commitment from the customer.
POSITION DESCRIPTION:
You will be tasked with selling their core offering, comprised of all things Customs oriented, ranging from brokerage, to NRI, to Consulting and including everything in between!
COMPENSATION:
Highly competitive and comprehensive compensation plan commensurate with experience and ability, consisting of an attractive base salary, robust commissions, benefit plan, mileage, RRSP match, etc. etc. etc.
EDUCATION:
Post-Secondary education is an asset
EMPLOYMENT TYPE:
Full-Time, Permanent
REQUIRED TRAVEL:
Modest To Nil
RELOCATION ASSISTANCE:
Yes
MANAGES OTHERS:
No
CONTACT:
Trevor Stewart, President
HOW TO APPLY:
Please click on the "APPLY" button located elsewhere on this job posting (preferred) or email your resume to: tstewart@stoakley.com
LEARN MORE ABOUT THE RECRUITER:
Trevor Stewart: http://stoakley.com/meet-trevor-stewart/
KEYWORDS:
Air freight, airfreight, freight forwarding, cargo, airline, freight brokerage, international trade, international freight, transportation, traffic, customs, surface transportation, overseas, shipment, import, export, trans-border, cross border, Ocean freight, CIFFA, IATA, CITT, P.Log., freight coordinator, freight broker, freight forwarder, cargo agent, logistics, Account Manager, Customs, CCS, CSCB, Customs Brokerage, Oil Gas, Project Cargo, Project Freight, Transborder, Transboarder, Trans border, Trans-border, HVS, LVS, cLVS, CBSA, courier, trucking, 3PL, warehousing, distribution, 4PL, Account executive, sales, inventory management, compliance specialist, Product Manager, Trade Lane Manager, pricing manager
ABOUT STOAKLEY-STEWART CONSULTANTS:
Stoakley-Stewart Consultants Ltd. is an Executive Search/Recruiting Firm with international reach. We opened our doors in 1977 and have grown to be one of the most successful employment agencies in Canada, boasting over 300 person-years of recruiting expertise. We house a team of top-notch consultants, each acting as Subject Matter Expert in their chosen field. As a result we provide professional recruiting services to clients and candidates in a variety of industries.
This expansive breadth of experience allows us, as a firm, to satisfy all of your hiring/employment needs. In accordance with Canadian laws, it is the policy of Stoakley-Stewart Consultants to consider all qualified individuals for available positions without regard to race, colour, religion, sexual orientation, country of origin, age, disability etc.
See ALL of our open jobs at: http://data.stoakley.com/alljobs.asp
WHAT ARE WE KNOWN FOR AND HOW DO WE HELP?
bull; Helping talented professionals secure new, exciting and rewarding career opportunities
bull; Treating each unique individual with professionalism, respect and integrity
bull; Meeting your distinct needs by matching you with the right corporate culture
FOLLOW US FOR THE LATEST JOBS, CAREER ADVICE AND JOB MARKET TRENDS:
Performance bonus
Parking
Prescription Drug Coverage
Vacation/paid time off
Paid Holidays
Paid sick days
Flexible Schedules
Life Insurance
Long Term Disability
Medical, Dental and Vision
Employee Events