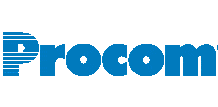 Business Process Analyst – HR/Compensation Program at Procom
Toronto, ON
Client ID: 273373
Senior Total Rewards Implementation Consultant
On behalf of our client in the Banking Sector, PROCOM is looking for a Senior Total Rewards Implementation Consultant.
Senior Total Rewards Implementation Consultant – Job Description
Business process development – determine how the technology will be used by HR and managers.
The current state is documented – will review and define future state (including year-end compensation).
They will see how it used to work and determine what the new process look like.
Building out the implementation plan – this will be deployed through HRBP/Total Rewards group. Will help build out for all impacted users.
Business Process Development – Partner with Total Rewards (Compensation) subject matter experts and Alight system integrators to document new business processes resulting from the implementation of our workday solution
Change Management – Consult with the broader project elevate team to build integrated Total Rewards (Compensation) management change plan, building engagement and equipping the HR Business Partner/Comp Partner community with the knowledge necessary to support implementation of the compensation modules as necessary
Consulting - Partner closely with teams across HR to provide consultation and project management support and expertise to intake, deploy and manage designated initiatives and implementations across the portfolio.
Subject Matter Expert - Lead and/or participate on working teams to (1) champion the employee experience when planning implementations and the impacts of changes, (2) minimize business partner exposure to operational, legal and reputation risks associated with changes to HR and related practices and (3) provide updates to key stakeholders across the enterprise.
Senior Total Rewards Implementation Consultant – Mandatory Skills
5+ years of experience in HR, business process development, business analysis, change management, project management, people management and/or consulting/advisory experience in roles
Project delivery experience
Business process development experience
Experience working with technology/systems/data/integrations
Implementation experience
Willing to roll up their sleeves and do the work · Must be able to absorb detail
Must be consultative · Analytical (to deal with calculations etc.)
Business Systems Analyst – Mobile Payments – Nice to Have Skills
HR Operations/Shared Services
Exposure to compensation and or direct experience
HRIS/HR Technology implementation experience (Workday a plus)
Change management experience
Senior Total Rewards Implementation Consultant - Assignment Start Date
ASAP – 6 months to start
Senior Total Rewards Implementation Consultant - Assignment Location
Downtown Toronto