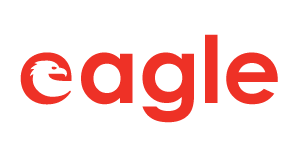 Business Systems Programmer Analyst at Eagle Professional Resources
Calgary, AB T2P2X6
Eagle is currently seeking a Business Systems Programmer Analyst for a permanent job opportunity, scheduled to begin immediately.


Key Responsibilities


The successful candidate will be responsible for:
Gaining knowledge and understanding of internal business systems (in-house built and third party) and what business processes they facilitate;
Designing, developing, and maintaining features of these internal business systems;
Designing and developing solutions to facilitate the integration between various internal applications;
Analyzing, designing, and supporting a wide array of key business processes;
Facilitating discussions with business stakeholders and translate into requirements and feature requests;
Building prototypes and proofs-of-concept that validate design assumptions and determine feasibility and level of effort;
Providing input for creation of User Interface (UI) designs;
Completing numerous quality control procedures;
Performing testing and technical troubleshooting;
Contributing to the development of new ideas and approaches to improve work processes; and,
Designing databases for both new and existing projects.


Skills and Qualifications


The qualified candidate must have:
Completion of relevant post-secondary education;
A minimum five (5) years of professional experience in software development;
Knowledge of WinForms, WPF, ASP.NET, VB.Net, C#, and associated frameworks;
Experience working with and enhancing ERP systems or other internal financial or back office software;
Prior experience working with large, complex databases and queries (SQL Server and TSQL);
Experience on enterprise software integration projects is beneficial;
Financial and accounting knowledge is preferred, background in Professional Services would be an asset;
Experience in engaging business stakeholders and documenting requirements; and,
Understanding of Agile development methodologies, including Scrum is preferred.


Don't miss out on this opportunity, apply online today!


Eagle is an equal opportunity employer and will provide accommodations during the recruitment process upon request. We thank all applicants for their interest; however, only candidates under consideration will be contacted. Please note that your application does not signify the beginning of employment with Eagle and that employment with Eagle will only commence when placed on an assignment as a temporary employee of Eagle.