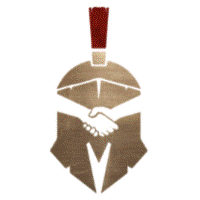 Business to Business Sales Associate at The Acquisition Group
Surrey, BC V3R 6Y8
Our company is Western Canada's leading sales and marketing firm. We work directly with TELUS Communications and run multiple campaigns. With 15 locations across Canada and increasing demand for growth, the HR team is looking specifically for five individuals to join our B2B Marketing/Sales team at the ENTRY LEVEL. We are looking to bring onboard individuals who are natural leaders and are interested in career growth.

This ENTRY LEVEL role would involve:

- Visiting small and medium-sized companies on our client's behalf to offer promotions and free upgrades
- Creating sales presentations and workshops in office
- In-depth training and ongoing mentorship
- Opportunities to advance into leadership and management positions

What will an average day be like at the ENTRY LEVEL?

- Working in our head office in the heart of downtown Vancouver
- Learning how to create sales presentations for our clients' customers
- Working alongside senior account managers
- Mentorship and coaching from members of the executive team
- Selling to small and medium-sized businesses

The qualities we are looking for include:

1. Strong interpersonal skills
2. Positive attitude
3. Strong work ethic
4. Eagerness to learn new things and excel
5. Ability to adapt to new environments quickly

Skills that will be gained:

- Creating workshops and meetings
- Sales strategies targeting business clientele
- Public speaking
- Developing strategies to attract new customers
- Conducting interviews
- Leadership and management skills

Minimum 1-2 years of sales experience
Must be over 18 years of age and able to pass a criminal background check.
Must be able to work full time (Monday to Friday).

We are eager to find individuals who can start immediately with the intention to grow with the company long term. Please reply to the link with a copy of your updated resume.