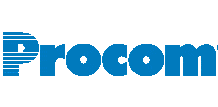 C# .Net Developer from Procom
Waterloo, ON
Client ID: 276431
C#.Net Developer – Procom KW is currently in search of multiple C# .Net developers for a role with one of our clients in the insurance sector.
C#.Net Developer Job Details
The successful candidate will join a team who covers a specialized area dedicated to high-quality application and solution delivery for applications supporting different insurance lines of business. Your activities will include designing, developing, documenting, testing and implementing changes to our core systems while working closely with business partners, business analysts and IT staff.
C#.Net Developer Responsibilities
Design and program high-performance, scalable applications and database solutions
Work closely with Business Systems Analysts and Quality Assurance staff
Analyze production system problems and recommend workable solutions
Investigate and solve production problems with minimal to no guidance
Make recommendations when new technologies should be used
C#.Net Developer Mandatory Skills
Degree or diploma in Computer Science or a related field
1 - 3 years of experience with Microsoft .NET Framework
1 - 3 years of experience with Microsoft SQL Server and Transact SQL
Experience creating backend .Net web services development using C#
Experience with XML and related technologies like XSD, SOAP, WSDL, Web API
A mentality of striving to achieve releases early and adding additional functionality to the releases or pushing code early.
Highly motivated team player as well as a strong individual contributor
Effective verbal and written communications, with an ability to effectively convey information, concepts and ideas to others
C#.Net Developer Nice to Have Skills
Experience with Team Foundation Server
Experience in developing ASP.Net MVC web applications.
Previous financial services industry background beneficial
A working knowledge of file security, SQL security, and windows authentication
Experience with Microsoft COM using VB6 and VBA
C#.Net Developer Start Date
Immediate.
C#.Net Developer Length
6 month contract, with possible extension beyond.