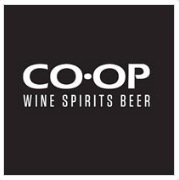 Calgary Co-op Liquor Stores at Calgary Co-op Wines & Spirits
Calgary, AB T3G2L4
Calgary Co-op is looking for temporary call-in workers to assist at various Calgary Co-op Liquor Store locations. This is an entry level position with a starting rate of $15.00 per hour
The ideal candidate will have:
Open availability (may be called in at any time (morning, afternoon, evenings, overnight or weekends)
Cashing experience preferred   
********must be at least 18 years of age***********
After you have uploaded your resume, you will be asked a few questions about what store you would like to work at and your availability. Please include your address on your resume.
Please note - while not every store is looking, things are always changing and we will keep your resume on file. 
**************Please do not go to the liquor store for updates as we will be monitoring all incoming resumes and performing pre-screening remotely.****************************************
We thank all applicants for their interest; however only those considered for an interview will be contacted