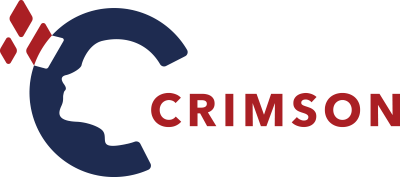 Canada Country Launcher 销售及市场经理 at Crimson Education
Toronto, ON
Canada Country Launcher 销售及市场经理
Looking to work at the forefront of a global education revolution? This role may be for you.
Founded in 2013, Crimson Education is one of the fastest-growing EduTech companies in the world. Currently valued at $245M Crimson touts key investors such as Chow Tai Fook Education Group and Tiger Global as well as prestigious board members including Lawrence Summers (Former Harvard President and Former Chief Economist of the World Bank) and John Key (Former Prime Minister of New Zealand).
As part of our holistic, approach to education, Crimson Education provides a full suite of services to facilitate our students in gaining admission into the best possible universities, enabled via technology, including:
A full-fledged Online High School (Crimson Global Academy);
University Admissions Consulting;
Extracurricular Activities and Leadership Coaching;
Internship and Career Advising;
Personalized Mentoring for Individual Development.
We are looking for an ambitious individual to help us expand our reach across Canada, the preferred location is Toronto however other locations considered.
What you will be responsible for:
Driving the sales and marketing strategy for the market, including setting targets, building out marketing campaigns, running events (online and in-person), with support from HQ
Interacting and conducting personalized sales consultations with prospective students and families
Pitching and ideating new ways to connect with families
Researching and forging relationships with businesses and schools for lead generation and partnerships
Engaging in outreach activities such as presenting at school talks and careers expos
Attending industry events and providing feedback and information on market trends
You just might be the person we are looking for if you have:
An understanding of the education consulting environment
Fluency in English and Mandarin
Sales track record
Previous marketing or startup growth experience
High learning agility and growth mindset
Strong storytelling skills, ability to connect emotionally with leads, and experience public speaking
Interest in working with families and students to connect them to the best education program
An understanding and empathy of the US/UK undergraduate application process
An interest in changing the world through education
Experience that would be useful in this role:
If you're looking for a fast-paced, collaborative environment, that is changing the world of education, please apply today!
We will be in touch via email, please keep an eye on your junk/spam folder for emails from Breezy HR.