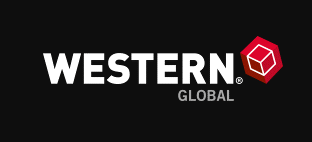 Canadian Division Manager at Western Global Limited
Winnipeg, MB
We have a fantastic opportunity to join us as our Canadian Division Manager. As a result of significant growth across the Group, we require a Division Manager to lead our Canadian business. This role will report directly to the North American Operations Manager and will involve a combination of hands-on management in addition to providing strategic direction and oversight for the region. You will be self-motivated with experience in leading and managing business's, ideally selling capital goods into similar markets.
Western Global is the world's leading supplier of mobile fuel storage solutions. With locations in: Europe; North America; and the Middle East; Western Global designs, manufactures, and delivers innovative fuel and fluid storage solutions, providing refueling equipment across the world regardless of the application.
Innovation and engineering excellence drive us forward.
We strive for continuous improvement in product development to meet customer requirements. We contribute our drive and our success to our world-class team and are currently seeking to add a like-minded passionate individual to join our organization.
What will you be doing?
Act as first-line manager to all on-site staff, motivating, guiding and directing as necessary.
Leads/manages projects and day to day Operations within the facility.
Consults with team leaders in Operations, Engineering, Finance and Sales to meet company goals and objectives.
Ensure engineering procedures, standards and legislation are adhered to.
Reviews proposed projects (with team) and makes final decision on what project we take on based on company goals and objectives.
Establishes timelines with customer & departments
Facilitates communication between all external and internal customers
Makes final decision on changes to project (can consult internal resources)
Ensure all activities are carried out in accordance with HSE best practice. Implement the appropriate processes and procedures to deliver excellent customer quality.
Assist the Inside Sales team with technical advice and pricing
Contribute to identifying best practice across the group and implement change, as necessary.
Maintain Standard Operating Procedures to reflect any changes.
What we are looking for in our ideal Sales Support Representative:
Required Attributes:
The Person:
Industry experience or Operations Management experience
People focused approached who can demonstrate experience of installing a can do-will do culture throughout career.
Practical leadership experience with ability to train, mentor and develop teams.
Customer focused personality
The Skills:
Strategic thinker with a strength in analysing and interpreting information.
At ease at all levels and with all stakeholders in the business
Demonstrable track record of success in driving organisational change and delivering results.
Flexibility of thinking with an informal and inclusive leadership style that would suit a rapidly expanding environment.
Project based company experience
Our Values:
Teamwork - Working as one team across countries and departments to go above and beyond for each other and our customers.
Openness - Communicating with each other and welcoming ideas and opinions, especially when they challenge our assumptions.
Passion - Caring about creating innovative and quality products and solutions for our customers.
Integrity - Nothing is more important than our reputation and behaving with the highest ethical standards.
Celebrating Success - Getting together to recognise and reward our achievements.