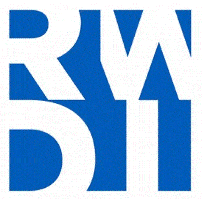 CFD Engineer, Ventures (Orbital Stack) at Rowan Williams Davies & Irwin Inc. (RWDI)
Guelph, ON N1G4P6
Join Us in Building Companies That Change the World, Literally
RWDI Ventures isn't a typical corporate innovation hub.
Our mission is to create new companies that transform how people, companies, and the planet interact. We're helping architects design more sustainable communities. We're helping businesses understand the risks, opportunities, and challenges of weather. We're helping families be safe in the face of increasing climate change.
Orbital Stack, our first portfolio company, is growing and looking to expand its team.  Orbital Stack makes rapid insight software for the Architecture, Engineering, and Construction industry informing the design of high-performance buildings and cities.  We are combining technology from computational fluid dynamics, machine learning, data visualization, and high-performance computing to make this possible.  
Your Role
You will be focused on helping us make Orbital Stack a success with our customers.
We are already operating in private beta and serving early adopters. We have revenue, and a client base of world-class firms. Our CFD team wears multiple hats, that include supporting the delivery of customer projects, as well as helping advance the capabilities of our product.  We are looking to expand that team.  By helping us deliver successful projects, learning from our customers, and improving our technology platform, you will help us reach a much wider market.
You are passionate about customer success.  Your time will be split between supporting customer projects, helping to develop our software platform, and contributing to R&D efforts that advance the state of the art in computer aided analysis.  
You will work closely on a day to day basis with the various RWDI project delivery teams, helping them to get the most of the Orbital Stack platform.   You will bring this knowledge back, helping to further develop the product.  
On the development front, you will work with experts from the Innovations team and across RWDI to refine our methods and research new tools and approaches.
The successful candidate will report to the General Manager of Orbital Stack, working in tight collaboration with the Technical Director for RWDI Labs. The team works primarily in the North American Eastern time zone out of our HQ in Guelph, Ontario, Canada. Remote applicants are welcome, though you will be expected to visit on occasion. Once it becomes safe to congregate at the office, our current team will spend at least some of their time there, and there's no substitute for in-person team building, whiteboarding, etc.
We're a small, focused team that collectively owns our processes.
Your Work Style
Start-up life is not for everybody. We're looking for a specific type of adventurer.
You enjoy the satisfaction of making things happen.  You take pride in the results that you create.
You don't like inefficiency, and have a desire and ability to automate repetitive tasks through scripting, coding or other forms of automation.
You are excited by the prospect of working for a small startup. The idea of getting your hands dirty with many different challenges excites you.  You are comfortable with rapid change and have the skills to embrace it. 
You love to learn, and this shows in your professional and personal life.
You value the opportunity to dive into new subject areas and have a proven ability to ramp up quickly. We work across many service areas that see our engineers building deep expertise in those areas. Our role is to harness the power of that knowledge, building new capabilities alongside our domain experts.
You can work independently, but you are also comfortable with intense collaboration. Your team's role is to collaborate across our entire organization and ignite innovation throughout. This requires that you actively lead collaboration.
 
Job Requirements:
Your Past Experience
We're obsessed with learning, but there are some things you've already learned in past roles that you can bring to the team.
You have several years of CFD experience (1-3 years), running both steady state and transient simulations with one or more simulation products.
You have experience with mesh generation using a standard tools (e.g. Star CCM+, OpenFOAM, etc.)
You have an understanding of atmospheric boundary layer flow modelling
Experience in wind engineering for the built environment is an asset. 
You prefer working in open source tools or research codes over commercial CFD packages.
You are comfortable working in a Linux environment, and have experience running jobs on HPC compute clusters.
You have real-world experience with a scripting language (preferably Python), and have some familiarity with a lower level language (e.g. C++).
You're a great communicator.
You are a team player, taking initiative when needed.
RWDI (Guelph, Ontario) 
For over 45 years, RWDI has been helping build some of the most sophisticated structures in the world. With expertise in climate engineering and building performance, RWDI is the trusted expert industry relies on to design sky scrapers, sports stadiums, and complex industrial projects.
RWDI Ventures was created to leverage that expertise in bold and new ways. 
Please submit your cover letter and resume.
Salary: Commensurate with experience  
Thank you in advance for your application.  Only candidates selected for an interview will be contacted.   
RWDI endorses and practices the principles of equal opportunity employment.    
We are committed to diversity and inclusion. 
Accommodations are available during all stages of the recruitment process in accordance with AODA and the Human Rights Code.