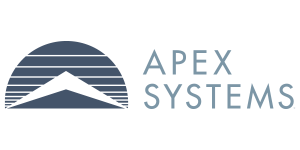 Character Artist at Apex Systems
Vancouver, BC V6B1C1
Term: 18 months
Submission Guidelines: Please include a link to your portfolio that best demonstrates your range in design.
Character Artist 

Our client is seeking a highly creative and motivated Character Artist. In this position, you will be expected to help deliver high quality character assets for their franchise. You will also be expected to help develop technical best practices for the development of our character tools, pipelines and systems.

Responsibilities:

• Adhere to the Character Modeling quality bar set by the Art Director and Lead Character Artist.
• Work with the Character Art team to achieve key milestones and deliverables.
• Actively accepts feedback from the Art Director and Lead Character Artist.
• Work with the Lead Character Artist to ensure consistency between vision and implementation of game character assets.
• Collaborate with Lead Character Artist and technical teams to develop run-time game character procedures & pipelines.
• Makes a significant, direct contribution to the creation of character art.
• Works towards established production deadlines.

Requirements:

• Must have 6-8+ years of experience in video games. Film/television or equivalent experience will be considered.
• Art-related degree and/or comparable professional experience.
• Exceptional visual and technical understanding in sculpting, 3D modeling & texturing (both high- & low-resolution characters), and creating "game ready" characters.
• Experience with facial morph targets and a knowledge of facial expressions.
• Experience and/or education in sculpting and drawing realistic organic forms with an emphasis on human, biped and quadruped shapes. Excellent anatomical understanding.
• Experience creating both humans and creatures.
• Proficient in Maya.
• Mudbox or Zbrush proficiency a must.
• Experience with Unreal Engines a big plus.
• Experience with Substance Painter a big plus.
• Experience with skeleton/rig creation a plus.
• Self-motivated and directed.
EEO Employer
Apex Systems is an equal opportunity employer. We do not discriminate or allow discrimination on the basis of race, color, religion, creed, sex (including pregnancy, childbirth, breastfeeding, or related medical conditions), age, sexual orientation, gender identity, national origin, ancestry, citizenship, genetic information, registered domestic partner status, marital status, disability, status as a crime victim, protected veteran status, political affiliation, union membership, or any other characteristic protected by law. Apex will consider qualified applicants with criminal histories in a manner consistent with the requirements of applicable law. If you have visited our website in search of information on employment opportunities or to apply for a position, and you require an accommodation in using our website for a search or application, please contact our Employee Services Department at employeeservices@apexsystemsinc.com or 844-463-6178.
Restricted/Deferred Share Units
Life Insurance
Medical, Dental and Vision