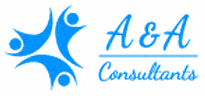 Civil engineering professional- Municipal infrastructure at A&A Consultants
Toronto, ON M5H2N2
Our
customer is a worldwide manufacturer, Renowned for the quality of their innovative products, they have experienced a strong growth in the last past years .
This why we are looking for a professionnal civil engineer to support their team in the Ontario region
In this position you will be responsible for :
collaboration with the sales team, project design engineers, and local contractors.
Reviewing engineering design drawings and correspondence to establish system requirements
coordinating with other technical resources,
Delivering "Lunch & Learn"seminars and other informative presentations.
Attending office visits, trade shows, and events to build the engineering community's familiarity with our client
Tracking projects, engineering requests, and other activities using the SalesForce platform.
Liaising with regulators to advance the approval of our client products in local standards.
For this position we are looking for a professionnal civil engineer that possess the following skills :
P.Eng.
exp as project manager (an asset)
Good problem solver, able to identify and present alternative solutions
Familiarity with engineering principles and construction practices used in underground utility design
Strong time management skills, attention to detail,
Excellent communication and interpersonal skills, with experience delivering engaging presentations and cultivating professional, "trusted advisor" relationships with a wide range of personalities
Our customer provides :
Competitive pay, bonuses and full benefits package.
Vehicle, expense account will be provided.
Ability work from a home office
Shaping the future of the civil industry in Ontario by representing the most innovative products
Are you ready for your next challenge ? please send your resumé TO patricia@aconsultant.ca
we will contact you