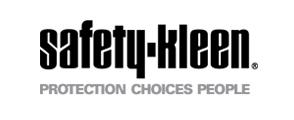 Class 1 Multi-Task Driver from Clean Harbors/Safety-Kleen
St Augustin, QC G3A1S6
The Opportunity
Safety-Kleen Canada is looking for a Class 1 Multi-Task Driver for our St Augustin, QC location. This position is based in Quebec however requires trips to the North Shore 2 weeks per month and Labrador 2 weeks per month. The driver is responsible for collecting hazardous materials at all our client locations while respecting all local, provincial and federal laws.
Why work for Safety-Kleen?
Health and Safety is our #1 priority and we live it 3-6-5!

Competitive wages with OT available;

Comprehensive health benefits coverage after 30 days of full-time employment;

Monday to Friday schedule;

Group RRSP with company matching component;

Generous paid time off, company paid training and tuition reimbursement;

Positive and safe work environments;

Opportunities for growth and development for all the stages of your career.
Key Responsibilities:
Ensures Health and Safety is the number one priority by complying with all safe work practices, policies, and processes and acting in a safe manner at all times;

Visiting a variety of client's locations everyday;

Promoting products and services to our clients;

Generating new sales leads over the route covered;

Driving in a safe and secure manner a 53'' Dry Box Semi-Trailer Truck.
What does it take to work for Safety-Kleen?
Class 1 license;

Ability to adapt to changing situations and environments;

Able to work autonomously by managing time and productivity.
Join our team today! To learn more about our company and to apply online for this exciting opportunity, visit us at www.safety-kleen.com/careers
Safety-Kleen Systems, a Clean Harbors company, has a commitment to excellence deeply rooted in a strong sense of tradition. Our entire business model revolves around keeping North American businesses green. We generate more than $1.2 billion in annual revenue as a world-class environmental service organization and market leader in industrial hazardous waste management, parts-cleaning technology, and oil re-refining. We collect over 200 million gallons of used motor oil each year and we have the largest re-refinery capacity in North America allowing us to re-refine more than 150 million gallons each year.

Every day, we help our customers resolve their waste management needs and reduce their carbon footprint. PROTECTION. CHOICES. PEOPLE. MAKE GREEN WORK ™
We thank all those interested in joining the Safety-Kleen team; however only those that complete the online application and meet the minimum job qualifications will be considered for this role.

Safety-Kleen Systems, a Clean Harbors company is a Military & Veteran friendly company.
*SK


****


L'Opportunité
Safety-Kleen Canada est à la recherche d'un Chauffeur Multi Tâche Classe 1 pour son site de St Augustin, QC. Le poste est base à Québec mais requiert des déplacements vers la Côte-Nord 2 semaines par mois et le Labrador 2 semaines par mois. Le chauffeur fera la collecte des matières dangereuses chez nos clients tout en respectant les règlementations locales, provinciales et fédérales.
Pourquoi travailler chez Safety-Kleen?
La sante et la sécurité sont notre priorité numéro un (1) et sont intégrées dans la vie de nos employés 3-6-5!

Salaires concurrentiels avec Heures Supplémentaires;

Couverture de santé complète après 30 jours d'emploi à temps plein;

Horaire de Lundi au Vendredi;

REER collectif avec contribution de contrepartie de là par de l'entreprise;

Conges généreusement rémunères, formation payée et remboursement des droits de scolarité;

Environnent de travail positif et sécuritaire;

Possibilités d'avancement et de développement a chaque phase de votre carrière.
Responsabilités majeures :
Veiller à ce que l'hygiène et la sécurité demeurent toujours prioritaires en respectant les règles, politiques et procédures de sécurité au travail et en se conduisant de manière sécuritaire à tout moment;

Rendre visite a divers sites de nos clients à tous les jours;

Propose des produits et services aux clients;

Générer de nouvelles pistes de vente le long du parcours;

Conduire de façon sécuritaire un camion semi-remorque dry box 53''.
Conditions requises pour obtenir un emploi avec Safety-Kleen?
Un permis de Class 1 est obligatoire;

Peut s'adapter aux changements;

Capable de travailler de manière autonome en gérant les délais et la productivité.
Joignez notre équipe aujourd'hui-même! Pour en savoir plus au sujet de notre compagnie et pour postuler en ligne pour cet emploi intéressant, visitez-nous sur le site www.safety-kleen.com/careers.
Safety-Kleen Systems, une compagnie Clean Harbors, applique un sens de l'excellence profondément ancré dans le respect de la tradition. Notre modèle de gestion porte entièrement sur le maintien écologique des entreprises en Amérique du Nord. En tant qu'organisation mondiale de services environnementaux et leader du marché de gestion de déchets industriels toxiques, de la technologie de nettoyage de pièces et du reraffinage d'huiles, nous avons des revenus annuels de plus de 1,2 milliards de dollars US. Nous récoltons plus de 200 millions de gallons d'huiles à moteur usées par an et avons la plus grande capacité de reraffinage en Amérique du Nord, ce qui nous permet de reraffiner plus de 150 millions de gallons par an.

Chaque jour, nous aidons nos clients à résoudre leurs problèmes de gestion de déchets et à réduire leur empreinte carbone. PROTECTION. CHOIX. RESSOURCES HUMAINES. POUR UN MONDE PLUS VERT.
Nous remercions tous ceux qui souhaitent faire partie de l'équipe Safety-Kleen. Toutefois, nous ne prendrons en considération que les personnes soumettant une demande d'emploi en ligne et satisfaisant aux conditions minimales requises pour remplir le poste.

Safety-Kleen Systems, une compagnie Clean Harbors, soutient les troupes et les anciens combattants.
*SK