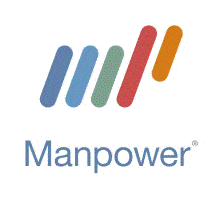 Class 3 Drivers from Manpower Professional
Edmonton, AB T5J0H9
Manpower is currently hiring for experienced class 3 Drivers for a permanent position with one of our clients located in Edmonton.

Duties and Responsibilities:
Perform daily pre-trip and safety inspections on equipment.
Load and unload freight as required.
Complete all necessary paperwork and maintain records.
Work in adverse weather conditions.
Collect and document receipt of cash and checks on shipment-collect and cash-on-delivery shipments.
Safely operates trucks as assigned.
Load and unload goods and supplies and ensure proper handling
Pack, label and tag all of the inventory in the warehouse as required
Carry out all orders of the supervisors
Work in accord with all safety regulations of the warehouse
Coordinate work with fellow workers and other team members
Pick and prepare orders for shipment
Daily process and assembly of customer's orders
Warehouse housekeeping-maintain a clean safe environment
Perform other duties as required.
Qualification:
Class 3 Driver's License with air-brake endorsement
Clear 5-years' drivers abstract
Demonstrated truck driving experience with straight trucks and tractor-trailers.
Demonstrated ability to maintain good attendance
Ability to provide internal and external customer service
Ability to work independently and with other employees, including management, office, warehouse, and sales personnel.
Knowledge of the roadways and surrounding areas.
Must be physically fit and able to lift up to 50lbs
To apply to this position, send your resume to Harleen.dhaliwal@manpower.com or call us at 587-338-8074.
Follow us on Facebook (ManpowerAlberta), Instagram (Manpower.AB), Twitter (ManpowerAB) & LinkedIn (ManpowerAB) for more information on our current Companies and Job Postings.