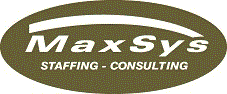 Client Advocate - Pain Remedy at MaxSys.
Moncton, NB
MaxSys Staffing is currently looking for an experienced Client Advocate – Pain Remedy for our client based out of Toronto, Ontario. This role will allow you to work remotely!!!
Major Responsibilities of the Client Advocate – Pain Remedy:
You serve as the guide for affiliates during their participation, ensuring the highest possible member experience and dedicated communication on case progression and next steps.
Facilitate communication between medical team, physician experts, case manager and customers relative to acuity of injuries sustained, treatment indications and recovery projections.
You will assist with medical information gathering (hospital records, films, diagnostic tests), when needed to allow optimal expert analysis.
Exhibit understanding of a wide range of diagnoses, prognosis and treatment plans to assist in the engagement of appropriate expert specialists.
Coordinate and host case reviews including expert physicians, case managers, carrier and reinsurance/excess carrier participants.
Meet defined service standards for speed of case progression, overall quality, and member happiness.
Ensure compliance with privacy legislation such as the Mental Health Act and Personal Health Information Protection Act (PHIPA).
Perform other duties, as directed.
100% REMOTE
Qualifications of the Client Advocate – Pain Remedy:
Proven ability to work effectively as part of a multidisciplinary team and demonstrate competence in performance of the care coordinator role, case management, clinical assessment and intervention and documentation of care
Advanced assessment and diagnostic reasoning skills
Excellent interpersonal and communication skills (written and verbal)
Excellent organizational, problem-solving, decision-making, conflict resolution and critical thinking abilities
Understanding of data analysis and ability to interpret results
Ability to adapt to a dynamic work environment in a growing company with rapidly growing service lines and client base
Education and Experience Requirements:
Registered Nurse
5-plus years of case management, pain management and/or rehabilitation experience
RN required, Bachelor's Degree preferred
Bilingual in English/French
To apply please contact Tara Stewart at:
t.stewart@maxsys.ca
Phone: 902.444.3305 or fax resume to 902.444.3306 or respond to this ad with resume attached to apply. Please note: While we thank all those that apply, only qualified applicants will be selected for an interview.