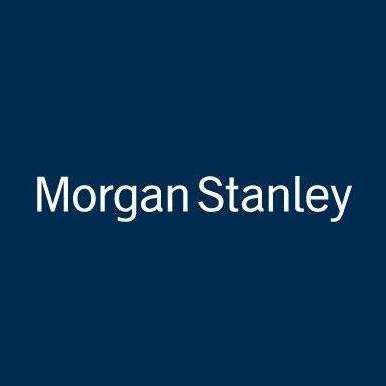 Cloud DevOps Specialist 3137267 at Morgan Stanley Services Canada Corp.
Montreal, QC
Company Profile
Morgan Stanley is a global financial services firm and a market leader in investment banking, securities, investment management and wealth management services. With offices in more than 43 countries, the people of Morgan Stanley are dedicated to providing our clients the finest thinking, products and services to help them achieve even the most challenging goals.
As a market leader, the talent and passion of our people is critical to our success. We embrace integrity, excellence, team work and giving back.
Technology
The Technology division partners with our business units and leading technology companies to redefine how we do business in ever more global and dynamic financial markets.
Our sizeable investment in technology results in leading-edge tools, software, and systems. Our insights, applications, and infrastructure give a competitive edge to clients' businesses—and to our own.
Enterprise Technology & Services (ETS) delivers shared technology services for the Firm supporting all business applications and end users. ETS provides capabilities for all stages of the Firm's software development lifecycle, enabling productive coding, functional and integration testing, application releases, and ongoing monitoring and support for over 3,000 production applications.
ETS also delivers all workplace technologies (desktop, mobile, voice, video, productivity, intranet/internet) in integrated configurations that boost the personal productivity of our employees. Application and end user services are delivered on a scalable, secure, and reliable infrastructure composed of seamlessly integrated datacenter, network, compute, cloud, storage, and database services.

Position Description:
Experienced DevOps specialist required to work on public cloud projects with opportunities to work on both Azure and AWS in a global financial organization.  This role requires a strong combination of developer and infrastructure knowledge and experience.
Primary responsibilities
-  Work in a globally distributed team to provide innovative and robust public Cloud solutions
- Collaborate with vendors to develop and deploy Cloud services to meet customer expectations
 - Collaborate with IT Security to ensure necessary controls to Cloud services are deployed and tested
-  Design compliant infrastructure and supporting services in the Cloud platform
 - Design, Optimization and Documentation of the Operational aspects of the Cloud platform
 - Develop Infra as Code to automate cloud deployments
- Develop automation workflows in CI/CD pipeline
Required Skills
- Experience with Infrastructure as Code
- Experience with CI/CD pipelines
- Sound knowledge of server infrastructure, virtualization, and cloud computing
- Good knowledge of security (SAML, OAuth, OpenID, Kerberos, Policies, entitlements etc.)
- Experience with architecting and maintaining high availability production systems
- Strong development skills in PowerShell and/or Python
- Experience in Software Installation, configuration and Patching
- Experience in Terraform, Chef, Puppet automation / orchestration (or similar)
- Knowledge of system monitoring in a cloud environment including cloud specific products and tools
- Experience with Agile and DevOps concepts
- Developing monitoring architecture and implementing monitoring agents, dashboards, escalations and alerts
- Strong communication and written skills
- Experience creating technical architecture documentation

Desired Skills
- Knowledge of security controls for the Public cloud ( encryption of data in motion/rest and key management )
- Hands-on experience with Azure and/or AWS design and implementation
- Knowledge of Linux and Windows containers
- RedHat Enterprise Linux knowledge
- Experience with Open Source Cloud and configuration management tools (Puppet, Chef, etc.)
- Experience with alternate cloud providers (e.g. Google Cloud Platform)
- Experience with virtualization technologies (Hyper-V, VMWare ESX, etc.)
- Experience in the financial industry
- Bachelor degree in a related field
 
Knowledge of French and English is required.

Morgan Stanley is an equal opportunities employer. We work to provide a supportive and inclusive environment where all individuals can maximize their full potential.