CNC Machinist at Employment Office
Langley, BC V4W 3Z8
Location: Sicom Industries Ltd. 27385 Gloucester Way Langley, British Columbia Canada V4W 3Z8
Great opportunity for highly-skilled CNC Machinists to join a growing and experienced team!
Receive a highly competitive wage of between $29 - $35+ per hour dependent on experience, plus an attractive benefits package!
Work with state-of-the-art machinery in a safe and clean environment!
About Sicom Industries Ltd.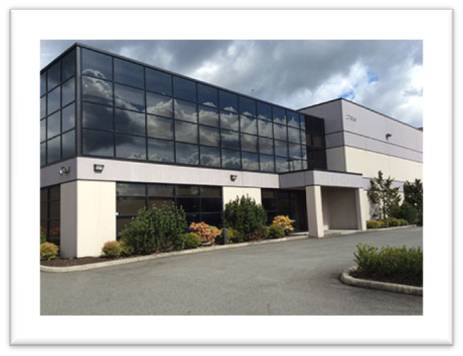 Sicom Industries Ltd. was founded in 1986 to meet the growing demand for high-tech, precision, production manufacturing. Today, we supply precision machine components to the defense, oil and gas, aerospace, and high-tech industries.
Headquartered in Vancouver, British Columbia, our 30,000 square foot manufacturing facility is fully equipped with state-of-the-art CNC lathes and mills. Using our expertise, we deliver on complex projects involving machining of close tolerance parts, including prototype and smaller production runs.
We aim to complete all projects with unparalleled quality and provide only the best customer service. Our team's dedication continues to drive the company into the future using only cutting-edge technology.
About the Opportunity
Sicom are currently seeking up to five CNC Machinists (NOC Code 7231) to join our team in Langley, British Columbia on a full-time basis. We work on a Monday to Friday schedule and there are three shift options available:
Morning 06.00 am - 2:30 pm
Afternoon 2:30 pm – 10:30 pm (paid Lunch Break)
Night Shift 10:30 pm - 06:00 am (paid for 8 hours )
In this role, you will be responsible for setting up and operating a wide range of new CNC machines including mill-turn lathes, VTL's and/or 4 & 5 axis milling centers. Preference will be given to candidates who have an IT background along with the ability to program the CNC machining equipment.
Primary responsibilities include:
Operating and setting up CNC mills or lathes
Editing and optimizing CNC programs
Calculating mathematical formulas to determine part dimensions
Performing inspection during the production process
For this role, our ideal candidate will have a minimum of five (5) years on the job machining experience, paired with set-up experience and a strong mechanical aptitude. Your strong organizational and communication skills will also serve you well.
Most importantly, we are seeking motivated, self-driven, and creative team players who value honesty and fairness in a multicultural workplace.
About the Benefits
Our manufacturing team is growing rapidly and is focused on attracting, developing and retaining the best talent. Upon joining us, you will receive a highly competitive wage of between $29 - $35+ per hour that is based on your skills and experience. You will also receive access to a great range of benefits, including:
Negotiable relocation assistance for successful candidates if required
Medical and dental benefits
Company subsidized training and professional development
RSP matching available (based on income and years of service)
Work boot allowance
Custom molded ear protection provided
Don't miss this opportunity to join a family oriented company with a close-knit and supportive culture. Apply online today!
To be considered for this role please make sure to attach your RESUME on the next page of the application.