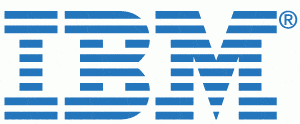 Cognos Developer at IBM CA
Winnipeg, MB
The IBM Resource on Demand Team is seeking Cognos Developer for a contract opportunity in the Winnipeg area .
During COVID 19 Restrictions and/or until the client lifts restrictions for working on site, this is a remote role.
Mandatory Skills:
The Consultant must have a minimum of two years experience, within the last five years of experience using Cognos BI tools version 11(or higher) AND Informatica PowerCenter version 9.1/ 10(or higher)

Experience with following:
i. Cognos Impromptu (any version);
iii. Oracle version 9 (or more recent)
iv. Sybase ASE or IQ (any version); and
v. A UNIX scripting language (e.g. Perl).

Experience designing data structures and files, sub-systems and modules, programs and production procedures, testing strategies and systems.

Experience with prototyping, modeling, designing and implementing Data Warehouses.

Experience developing data models and data marts

Experience designing and developing the reporting interface

Canadian Federal Government Security Clearance Secret
We wish to thank all applicants for applying for this position, however, only candidates selected for prelim interviews will be contacted.
NO VENDORS OR AGENCIES PLEASE