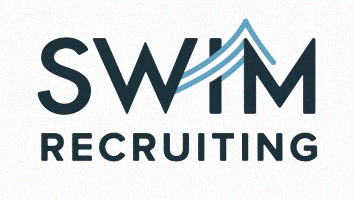 Communications Specialist at Swim Recruiting
Vancouver, BC
This is a fantastic opportunity for a communications and PR professional to work in an innovative and fast-paced environment. The new Comms Specialist will work with a high-performing team on diverse initiatives spanning social media management, preparing spokespeople for media messaging, working with PR agencies, writing content for a corporate blog, etc. 
Who - The Company:  
Our client is a successful global company headquartered in the lower mainland with a great reputation, a successful history, and promising future. The company has a fun-loving yet hard-working corporate culture with friendly and down to earth employees. If you are a great team player and top-notch communicator who is looking a stable, successful, and exciting company to work for, this could be the place for you!
What- the Role: 
Communications Specialist, working closely with a collaborative Communications and PR team and reporting into a Senior PR Manager.  This is a 6-month contract to start with a good chance for conversion to permanent employment in 2020. Swim will provide interested candidates with a detailed job description.
Who- the Candidate: 
We are seeking professionals with at least 3 years' recent and relevant work experience in corporate communications. Qualified candidates will have experience with social media strategy, creating content for blogs and news releases, partnering with PR firms, preparing spokespeople for media messaging, etc. Excellent English communication skills (written and verbal) are crucial. Good systems skills are required, in the Microsoft Office suite, as well as with social and media tools like Hootsuite and Trendkite. Candidates will be flexible, adaptable, and willing to support a fast-paced and high-performing team with day-to-day corporate communications work as well as long-term projects. Experience in tech sector and/or in a B2B environment is a significant asset. 
Where: 
Richmond, BC, in a beautiful corporate office. There is plenty of free employee parking provided, and many employees take transit or cycle to work. 
How Much: 
Competitive hourly consulting rate commensurate with level of relevant marketing experience, skills, and education- please discuss with Swim. 
When: 
This search is moving quickly, and Swim is presenting shortlisted candidates directly to the hiring team for review. If you already have a Recruiter at Swim, please reach out very soon. If you do not yet have a contact at Swim Recruiting, please hit 'APPLY NOW' and send us your resume.