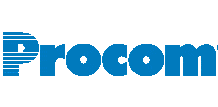 Contact Centre Systems Security Specialist from Procom
Toronto, ON
Client ID: 292843
Contact Centre Systems Security Specialist
On behalf of our client in the Banking Sector, PROCOM is looking for a Contact Centre Systems Security Specialist.
Contact Centre Systems Security Specialist – Job Description
Lead and manage the patching and vulnerabilities program for contact centre application and systems, i.e., IVR, CTI, call recorder Dialer, and others.
Ability to prioritize, take appropriate action in a fast-paced environment with multiple priorities and projects which are strategic, operationally and tactically important.
Review OS and Non-OS vulnerabilities of CCS applications as per scanned QID (Qualys ID). Perform application-level compatibility check and develop the SBG (Systems Build Guide) to test QIDs in the lower environment and assist in deploying in the production to remediate the threats
Document security breaches and assess the damage they cause.
Work with the security team to perform tests and uncover network vulnerabilities.
Perform the certificate change management of various contact centre applications
Fix detected vulnerabilities to maintain a high-security standard.
Research security enhancements and make recommendations CCS management
Stay up-to-date on information technology trends and security standards.
Able to work independently, engage leadership as needed, and ability to work with multi-functional teams.
Develop reporting mechanisms, KPI's and management report tools and systems.
Other duties as assigned.
Contact Centre Systems Security Specialist – Mandatory Skills
Telephony security configuration and management experience
IVR, CTI, call recorder Dialer (interactive voice response, computer-telephony integration)
Application vulnerability detection, patching, mitigation
Operating system (OS) and database (DB) security
Amazon EC2 instance, EFS, S3, and cloud systems security
Contact Centre Systems Security Specialist – Nice to Have Skills
Contact Centre Systems Security Specialist - Assignment Start Date
ASAP – 6 months to start
Contact Centre Systems Security Specialist - Assignment Location
Downtown Toronto