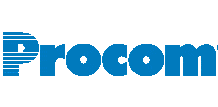 Content Creator - Social Media Marketing at Procom
Toronto, ON
Client ID: 274762
Content Creator - Social Media Marketing
On behalf of our client in the Banking Sector, PROCOM is looking for a Content Creator - Social Media Marketing.
Content Creator - Social Media Marketing – Job Description
Project Management / Content Creation / Measurement (80%):
Create, edit and evaluate content to support BMO's Recruitment Marketing content strategy
Work with cross-functional teams to ensure the timely execution of effective digital content for marketing activities and brand awareness
Write, design, edit and monitor performance for Employer Brand posts on social channels and ensure information is accurate, relevant and timely
Author and edit content developed by internal and external partners for consistency of message and quality
Report on KPIs for content initiatives (e.g. SEO rankings, organic visits, video views, application completes, etc.) and identify potential opportunities and improvements to drive an increase in leads/conversions and engagements.
Proactively make recommendations and enhancements to improve content
Follow/track the use of competitor and cross-industry content to share learnings and opportunities
Manage a social media calendar that incorporates all lines of business and key audience segments
Ensure Employer Brand content is aligned with enterprise brand, legal and compliance; abide by governance process for content development
Relationship Management (10%)
Cultivate relationships with enterprise marketing and talent acquisition stakeholders to understand BMO's content strategies and best practices
Work closely with internal partners such as legal, regulatory, compliance, and enterprise social team to ensure seamless execution of content
Maintain relationships with external vendors and agencies
Manage social media training documentation and best practice recommendations for recruiters
Administration (10%)
Establish and manage Recruitment Marketing content briefing and intake process
Recognize new standards, create new processes and partner with enterprise services team as needed
Administer content asset repository/toolkit for Recruitment Marketing
Understand requirements and uphold overall compliance to digital policies, procedures, and brand guidelines, escalating as needed.
Content Creator - Social Media Marketing – Mandatory Skills
Experienced in writing, designing and editing effective marketing creative, demonstrated by a relevant portfolio
Marketing experience including advertising, social and digital marketing, with a minimum of 5 years' experience in social media marketing
Thorough understanding of marketing processes (brief, creative revisions, approvals, compliance, etc.) and acquisition-focused campaigns
Demonstrated experienced working cross-functionally with internal and external partners
Strong written and graphic design skills with proven ability to translate into influential marketing communications and presentations
Entrepreneurial
Analytical thinker whose recommendations are informed by data-based decisions
Demonstrated success in time management and simultaneously bringing multiple projects through to successful completion
Project management and ability to manage multiple business priorities and stakeholders at once
Ability to solve problems creatively and independently
Self-starter who is proactive, resourceful, and deadline-driven with a bias for action
Adaptable and flexible to meet changing business requirements and work within a new and evolving team structure
Bachelor's degree in Communications, Marketing, Journalism, or related field
Content Creator - Social Media Marketing – Nice to Have Skills
Fluency with talent acquisition technology (preferred), and CMS platforms, and analytics/reporting software
Previous Banking experience
Content Creator - Social Media Marketing - Assignment Start Date
ASAP – 12 months to start
Content Creator - Social Media Marketing - Assignment Location
Downtown Toronto