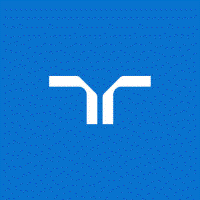 Contract Professional - 10728 from Randstad
Vancouver, BC
Contract Professional
This is a Contract Professional opportunity with the largest power distribution organization in British Columbia and been recognized for excellence and been named one of B.C.'s Top Employers and one of Canada's Best Diversity Employers for four years in a row.
This is a full time, one year contract located in downtown Vancouver. Looking for a Contract Professional to support all contract management related duties and performs formal management of contracts with high complexity, so that projects and ongoing operations are delivered safely, with quality, within budget, and on time.

Contract Professional Responsibilities
• A minimum twelve (12) years of contract management work experience.
•Experience in pre-award contract management
• Must have excellent relationship management skills and be client facing (will be responsible for creating relationships with internal and external stakeholders, establishing KPIs and setting the meeting cadence with vendors)
• Perform contract management activities by applying expert knowledge of contract management practices while working effectively with cross-functional teams.
• Ensure suppliers fulfill their contractual obligations by monitoring contract performance, identifying issues, taking timely action to resolve issues, and communicating with stakeholders to minimize risk and maximize supplier performance.
• Establish and maintain a meaningful relationship between suppliers, stakeholders, and supply chain organization through activities such as timely communication, resolution of issues, and relevant reporting enabling the successful implementation of sourcing initiatives.
• Forecast, monitor, and report on contract usage to ensure contract and finance control policies and budget requirements are met.
• Provide guidance and advice to client groups in the sourcing, procurement, and management of goods and services contracts using expert knowledge of public sector procurement law, and the application of supply chain concepts to get the best value

Contract Professional Qualifications
• Bachelor's degree in Business, Law, Economics, or related discipline, or equivalent
• Certificate in Project Management, Supply Chain Management or equivalent, an asset
• Intermediate MS Office skills (Word, Excel, and PowerPoint)
• Advanced English skills for professional environment, written and spoken


If you would like to be considered for this opportunity please forward your resume via email to Dora Pang,

dora.pang@randstad.ca

or call (236) 334- 4381.