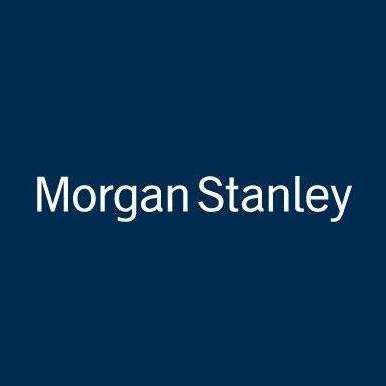 Corporate Services Manager 3150303 at Morgan Stanley Services Canada Corp.
Calgary, AB
Job Description

Basic Function: 
The Regional Client Services ("RCS") team provides on-site Corporate Services leadership, Firm Management support and Business Unit client relationship management with one integrated team. The role is based in the Calgary location and leverages the full range of Corporate Services managed functions.
The successful candidate is responsible for the daily oversight of Corporate Services ("CS") for the various locations in North America, working closely with all CS Functions across the Americas.  This position will report into the RCS Vice President.
The RCS Manager is the daily point of contact and relationship manager for all CS services delivered onsite for the various Business Units ("BU's").  The successful candidate will act as the location liaison between the sites different business units and Corporate Services in New York. Additionally, the role includes managing a direct report for the remote locations and oversite of related initiatives and strategy including space management, ad hoc Real Estate projects and Business Continuity events and planning.
The successful candidate will develop and manage CS strategies that support Morgan Stanley's corporate objectives and Firm values.  The candidate also ensures that all services to BU's and internal clients are carried out in a complete and competent manner and that business guidelines are adhered to in every aspect and align with CS global standards and objectives.

Principal Responsibilities and Duties:
- Responsible for the daily management of the following functional areas including, but not limited to, reception, mail services, reprographics, pantry, records management, security, space and move logistics, facilities and life safety. The RCS Manager will liaise with BU's as the point of contact for all CS Management related issues, ensuring effective control and quality service delivery to Morgan Stanley's offices, and the internal clients located  therein
- Ensure the coordination and communication between the BU's, Infrastructure Teams (as they relate to the integrity of site environment (critical systems support)) and New York CS in regards to CS projects, staffing projections, providing regular updates
- Maintain strong relationships with clients so that the business can maximize the value of those relationships and maintain a positive reputation
- Assume responsibility for all client related matters requiring escalation.  Serve as the primary point of contact for resolution of those matters  
- Serve as key relationship manager with onsite vendors responsible for the services they provide to Morgan Stanley and the internal clients they serve. 
- Foster a positive team environment with the onsite vendors which  include, but are not limited to,  reception, mail services, reprographics, pantry, records management, security, space and move logistics, facilities and life safety
- Manage the Firm's exposure to business risk by continuously reviewing operational procedures and standards
- Assist with space planning by serving as on-site contact to confirm demand projections, assist with ad hoc space requests and liaise with regional Real Estate contacts 
- Work closely with Financial Controllers on budget and expenses.  Leverage cost savings opportunities when applicable
- Report to and advise global CS Emergency Response Team in the event of actual or potential business interrupting incidents
- Act as point-person for all sustainability efforts in coordination with CS regional office management
- Occasional travel and weekend/after-hours work.
Skills Required
- Excellent communication skills and ability to influence at all levels of the organization
- Strong interpersonal skills and knowledge of relationship management best practices
- Self-starter who is comfortable working in a fast paced environment and inspires the trust and confidence of local, regional, and global management
- Keen analytical and research abilities
- Strategic thinker with understanding of how our work place strategy impacts the organization
- Team player with experience managing large teams
- Strong problem solving and conflict resolution capabilities; proven follow through skills
- Strong vendor management skills, particularly in managing performance based contracts and developing strategic alliance/partnership with services providers
- Strategic thinking and ability to identify areas for improvement
- IT literate
- Written and verbal English fluency
 
Skills Desired
- Experience with client relationship management in the areas of hospitality or facilities
- Move coordination and supervision experience
- Familiarity with critical infrastructure equipment (HVAC and electrical)
- Project management knowledge, particularly in office expansion/renovation
- Experience in corporate real estate and/or facilities management