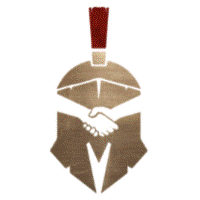 Marketing Representative at The Acquisition Group
Burnaby, BC V5G 1J9
Our company is expanding, and we are seeking several new hires for this client-focused position. Our well-respected marketing company has worked with some of the top names, including TELUS Communications. This position offers a competitive payment program, flexibility, and a self-motivated advancement plan.


PRIMARY ROLE AND RESPONSIBILITIES:
Promote the TELUS brand to prospective customers face to face and building a beneficial relationship
Ensure all customers will experience the best possible service and will return as brand advocates, enhancing referral revenue and building further rapport
Display exceptional interpersonal and communication skills both face to face and via phone
Possess an enthusiastic personality and be driven to succeed in a fast-paced environment
Undergo full customer care training to become product experts and learn the in-depth promotional technique to accommodate customers needs


QUALIFICATIONS/REQUIREMENTS:
Customer service experience is an asset
Fluency in English and other languages are considered an asset
Ability to pass a criminal record check
Ability to work full-time hours (Monday – Friday)
18 years and older


BENEFITS:
Competitive, uncapped compensation
Promotion and sales growth opportunities
An incredible team of smart and supportive people
Travel opportunities

If you have a positive attitude and the drive to succeed, please submit your resume and our team will contact you shortly. We look forward to hearing from you!