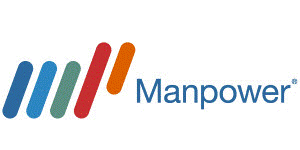 Customer Service Delivery Professionals at Manpower
Fredericton, NB
Manpower is currently recruiting 8 Customer Service Delivery Professionals for our well established client in Fredericton, NB. The hours of operation are Monday to Friday - 7am to 11pm and Saturday/Sunday - 10am to 10pm. Your shifts will fall anywhere within these timeframes. These are six month contracts and pay $16/hour.

As a Customer Service Delivery professional, you will successfully manage customer interactions to increase customer satisfaction and improve service quality in a timely manner. The role includes some or all of the following key responsibilities:

- Sense of achievement providing excellent customer service and technical support in an inbound customer contact environment
- Fulfilling work satisfying customer expectations in a way that also complies with best practices
- Demonstrating empathy by listening attentively to customer concerns
- Maintaining high customer satisfaction ratings and service level

Basic Qualifications:

- 1 year of experience in: Customer Service Delivery/Customer Contact Services
- High School Diploma or equivalent
- Clear Criminal Record

What can you expect?

* Free onsite parking
* Spacious work stations with updated technology platforms and equipment
* Supportive environment to assist with individual success
* Complimentary coffee, tea and hot chocolate bar
* A sense of community! We pride ourselves on our inclusive, open, and engaging work environment

If you are interested in this position, please apply today!