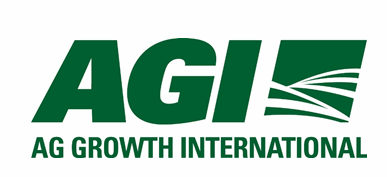 Customer Service Manager at AGI - Nobleford
NOBLEFORD, AB T0L 1S0
As a division of Ag Growth International, AGI Nobleford manufactures grain aeration, natural air grain drying and storage equipment. We have dealers and distributors nationally and internationally to meet the needs of the agricultural industry worldwide. We have over 115 employees operating out of a 200,000 square foot manufacturing facility in Nobleford, Alberta (approximately a 20 minute drive North of Lethbridge).
We are currently looking to fill the following position:
Customer Service Manager
Reporting to the General Manager, the Customer Service Manager has an overall responsibility to manage the Nobleford customer service department as well as ensure customer and divisional support for both the Westeel and Grain Guard product lines.
Key Job Duties Include:
Manage customer service and order administration.
Provide leadership, direction and supervision to reporting customer service team.
Communicate pricing, lead times, and backlogs to AGI sales representatives
Assist with the development of the annual marketing plan, working with marketing to develop advertising, promotional and sales aids in accordance with the marketing plan.
Provide the sales team with the necessary technical expertise, training and tools to enable them to successfully sell the product.
Support sales goals for the product line as set out in the annual budget.
Manage customer accounts not covered by the Canadian, US, or international sales teams (house accounts).
Oversee warranty requests.
Gather competitive intelligence for strategic analysis
Support product development and quality enhancement by representing the voice of the customer in research and development, engineering, and manufacturing processes
Core Competencies Include:
Effective communication and proven leadership abilities
Understanding of budgets and the ability to proactively adapt according to market conditions
Advanced computer skills including utilizing the Microsoft Office Suite as well as the ability to learn computer software systems including M2M
Extreme attention to detail with impeccable accuracy
Superior customer service skills
Ability to be a part of, and lead a high-performing team
Position Qualifications and Requirements:

The incumbent will have 5-7 years customer service and sales leadership role and possess a strong understanding of the agricultural industry. A post-secondary education in business and/or agriculture is required however, a combination of experience and education will be considered.

AGI Nobleford offers a comprehensive compensation and benefit package as well as an RRSP program. Compensation will be based on qualifications and experience.