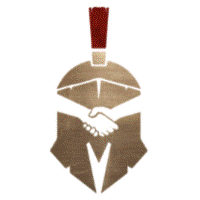 Customer Service Representative at The Acquisition Group
Burnaby, BC V5G 1J9
Be a passionate member of our team!
The Acquisition Group is considering candidates to join our exclusive team in the Nanaimo area for our major client TELUS Communication! Our associates create and build consultative, long-term relationships with customers citywide in order to create tailored, cost-effective technology solutions that meet their needs! This is an exciting opportunity for the individuals looking for a satisfying career with continuous growth, rapid advancement into management, and unlimited earning ability.
Benefits:
Average earning potential: +/- $700 - $900/ week
Team nights! (Dinner and drinks on the Boss)
Exciting and rewarding career!
Advance to management positions within a year!
We support our team by having a comprehensive step by step training process, dedicated team leads, product research, etc.
Our team has access to the full resources of our company including management, technology and support staff; We want you to succeed
Our team has exclusive access to the new and existing customers familiar with our brand, and full access to our tested and successful sales & marketing infrastructure
Job Responsibilities:
Effectively approaching the existing and potential customers in a friendly manner
Quickly engage and build rapport with customers and colleagues
Promote TELUS Communications in a wide variety of atmospheres
Hire, build, train and lead fellow teammates
Achieve a successful career with great growth and financial rewards!
Build and manage a small team
Train sales and marketing associates
Participate and teach workshops
Job Requirements:
18 years+
Able to work full-time hours (Mon Fri)
Able to pass a criminal background check
Minimum high school graduate or equivalent
Eligible to work in Canada
Basic Computer Skills
Excellent communication skills
If you believe you have the attitude and ability to learn and succeed in this role, send a resume to apply. Chosen candidates will be contacted for an initial interview to further discuss job details.