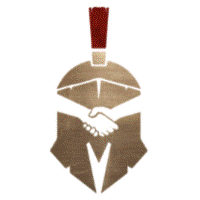 Customer Service Representative at The Acquisition Group
Calgary, AB T2G 5E7
We are currently expanding our sales team and looking for capable, competent, and highly motivated individuals. Customer Service Representative will generate sales through leads which we will provide. There are opportunities to take on more responsibility and quickly grow into leadership positions. Along the way, we will invest in you, with the goal of making you an expert in sales and event marketing.
Responsibilities:
Promote and sell products to current and potential customers within a defined geographical events space.
Uses functional and technical knowledge of products to meet or exceed customer needs.
Establish and maintain excellent communications and sound working relationships with co-workers.
Actively participate in scheduled company sales meetings, district and regional conference calls and other business meetings.
Benefits:
You will work within a growing company where opportunity for advancement is readily available
You will receive specialist sales and marketing training from our clients and management team
You will be rewarded with travel opportunities.
Team nights are planned regularly to foster a fun working environment.
Our rewards systems and bonus structure is ideal for goal oriented individuals.
Minimum Requirements:
Must be over the age of 18
Pass a criminal record check
Able to work FULL TIME HOURS (Monday to Friday)
Must be living in CALGARY (We do NOT provide sponsorships)
Must be eligible to work in Canada
Minimum high school graduation
Qualifications:
History of successful performance.
Self-starter with demonstrated initiative and eager to lead.
Demonstrated judgment and decision-making capability
Ability to learn, understand and communicate complex information
Effective customer service skills
Strong communication, negotiation and interpersonal skills
Self-motivated and driven

If you feel you have the skill set to fill this role please email us your resume for immediate consideration. We are excited to hear from you!