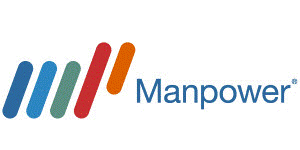 Customer Service Representative (FR) at Manpower
Winnipeg, MB R3C4K5
For over 20 years our client has been helping people and organizations have a positive impact in the world. Listening and engaging directly with customers and donors through multiple channels gives a unique ability to provide the right solutions for extending reach, developing lasting relationships and delivering meaningful results.

Manpower is currently seeking immediate start for Contact Center Agents- French Speakers which commences immediately for a temporary full-time work

What we Offer:

* Range of Wages: $16.00
* Type of contract: Temporary
* Paid Training and Great Incentive Programs
* Between 32 to 40 Hours per week (Hours may fluctuate)
* Location: Downtown
* Inbound call center (Back Office)
* Start date: Starts Immediately

To qualify for this role, it is vital that you:

* Be available from Monday through Sunday
* Must be able to work 5 Days a week
* Must be available in between 7:00AM to 11:00PM
* Public Transportation is Available
* High School Diploma or equivalent with a minimum of one year experience in the field or in a related area
* Strong hold of communication skills in both languages English and French
* Excellent written communication skills
* Fantastic experience in Microsoft Office Suites (Microsoft Word, Outlook and Excel)
* Minimum of 35 WPM with 90% Accuracy

Essential Functions

* Show case the highest level of ethical standards and donor stewardship to every call and ensure these principles remain at the heart of our client management and internal teams
* Responsible on providing responsive, proactive and flexible solutions and ideas when servicing our clients' needs and obtain customer information by answering telephone calls, assisting clients and verifying information.
* Responsible for handling clients' complaints, questions and inquiries concerning billing, products, equipment, technical challenges, services and reports problem areas with the utmost degree of professionalism and courtesy with an aim to resolve issues of the customers within one call
* Deal with business transactions associated with new customer account activation on the terminal of the computer while providing alternative solutions with an aim to retain the customer's business
* Communicate and confer with customers by using various web based tools while Working in a single or multiple skill sets or queues over different channels of customer contact
* Use mechanized systems to handle customer request and organize as well as complete service orders
* Keep track of the improvement in the customer retention through programs and provided services
* Make recommendations on upgrades, features, rate plans and accessories as per the requirement of the clients
* Stay updated with the knowledge of each service, product and promotion.

Manpower is a Fortune 500 company, with a worldwide network of 4,400 offices around the globe and 32 offices in Canada. As a world leader in the employment industry, we have been named Americas Most Admired Staffing Company by Fortune Magazine for four consecutive years.

To learn more about the changing world of work, please visit our website and follow us on Facebook Manpower Manitoba.