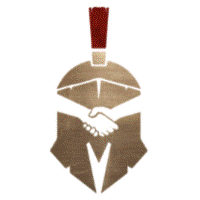 Marketing and Events Coordinator at The Acquisition Group
Abbotsford, BC V2S 6E6
We are Western Canada's leading Marketing and Consulting firm. We are looking for Marketing and Events Coordinators who are rational and problem solvers.
Responsibilities:
Attend events: work from kiosks/event tables located in malls, apartment lobbies, schools, and at specialty events
Build customer relationships over the phone and in person
Proactively intercept/approach customers and provide them with accurate information
Close sales of products and services by assisting customers to complete application forms
Build and maintain a relationship with managers and associates
Handle sales lead and follow-up
Learn quickly and adapt to changing requirements
Exhibit a professional demeanor
Compensation:
Competitive compensation package
Entry level positions – training is provided
Enhance and build your resume and overall professional style
Rapid advancement into management is considered for those that excel
Fun, team-oriented work environment
Requirements/ Qualifications:
Must be able to pass a criminal record check
18 years or older
High school GED or equivalent
Excellent verbal and written communication skills
Comfortable speaking and interacting with different people on a face-to-face basis
Motivated, positive, and energetic
Full Time Hours – Monday to Friday
If you're interested, APPLY ASAP. We have limited positions open.
up to $100.00 /per day
Uncapped Commision