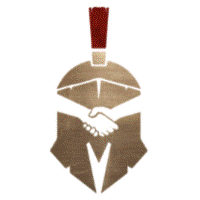 Customer Service Representative at The Acquisition Group
Victoria, BC V8W 2H9
As a Customer Service Representative, you will be responsible for delivering best-in-class customer service, all while enjoying the beautiful sunshine. You will be making genuine connections with every customer while you guide them through choosing the perfect solution for their needs. Telecommunications experience is not needed; we're looking for someone who can focus on the big picture of creating lasting impressions with our customers.

WHAT YOU OFFER US:
Provide best in class sales and service to consumers and maximize sales

Exceptional customer service by creating meaningful interactions with every customer

Consult with customers after sale to resolve problems and to provide ongoing support

Develop your entrepreneurial skills by "running a business within a business" as you build strong relationships with your teams and customers

Leadership, being a team player and sharing your positive attitude

Ability to embrace and adapt to change in a continuous learning environment

Remaining up to date on the latest and greatest technologies
WHAT WE OFFER:
Competitive compensation

Recognition of top performers

Uncapped income

Opportunities for travel

Opportunities for advancement into leadership and management roles
SKILLS TRAINING:
Learn sales and marketing fundamentals

Learn to conduct interviews and take part in the hiring process

Learn how to build, train, support and lead your own team

Develop management and office administration skills
REQUIREMENTS/QUALIFICATIONS:
18 years of age or older


Ability to pass a criminal background check

High school diploma

Minimum 1 year of experience in sales, marketing or customer service environment

Excellent communication skills

Team player

Outgoing, a natural people person
If you are looking to advance your career by becoming a member of a growing and dynamic team we are eager to meet you. Please send your resume by replying to this post!