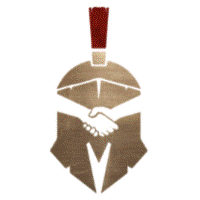 Junior Marketing Assistant at The Acquisition Group
Calgary, AB T2G 5E7
We are one of the top promotional marketing, consulting and branding company with 15 offices across Canada. We are seeking a Junior Marketing Assistant to represent our main client TELUS Communications. The successful candidate will play an integral role in building and engaging the company's customer base and creating effective marketing strategies that will promote the long-term growth of our firm. Junior Marketing Assistant must possess the following qualities to manage the high demands of this fast-growing industry:
Ability to make quality presentations to small or large groups
Able to build strong relationships
Excellent interpersonal and communication skills
Passion for growth and success
Superior organization and follow up skills
One or two years of experience in sales or marketing preferred
Excellent sales and marketing skills and high level of independent motivation
RESPONSIBILITIES:
Educate potential customers about the benefits our service offers and sell products
Prospect and pitch lead through various sales approaches while building and maintaining relationships
Build quality sales relationships with both new clients and existing clients
Manage and maintain a growing and recurring book of business
Be responsive to client's needs and work to foster the growth of our business over time
Maintain highest levels of customer care while demonstrating a friendly, cooperative and optimistic attitude at all times.
WHAT WE OFFER:
Competitive compensation
Recognition of top performers
Uncapped income
Opportunities for travel
Opportunities for advancement into leadership and management roles
Full-training will be provided
Flexible working hours
MINIMUM REQUIREMENTS:
18 years old or older
Pass a criminal record check
Able to work full time hours (Monday to Friday)
Must be living in CALGARY
Join us and become an important member of our Calgary marketing team. Apply with your resume attached today!