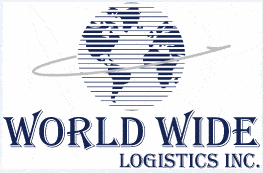 Customer Service Team Leader at World Wide Logistics Inc
World Wide Logistics is a global provider of multi modal transportation services and logistics solutions, operating through a network of branch offices. At World Wide Logistics Inc., our team of industry veterans provide decades of experience managing all aspects of reliable freight movements within the world.
Job Overview
A Customer Service Team Lead will be working in a dynamic field and creating a link between the sales team, operations team and customers. We are looking for someone with strong communication skills, problem-solving skills and a team player. The customer service team lead will be responsible for modifying data, filtering out mistakes, and solving customer issues. You will ensure data entered are correct and solve any escalated issues.
Main Responsibilities
Accept customer tenders and authorize customer service representatives to accept the tender
Modify data in the transportation management system to update pick up and drop off appointments
Communicate with shippers and receivers to confirm pick up and drop off procedures
Resolve any client issues quickly and efficiently and inform sales representative
Maintain positive customer relations by ensuring team is updating customer website with load information
Supervise customer service team to ensure all appointments are being scheduled properly
Train new employees on the transportation management system and external customer websites
Ensure accounting receives original tender once drop off is completed
Work as a part of the team to ensure every load is completed without errors
Monitor and review the work of the customer service representatives to ensure no mistakes and errors
Assist in problem solving and issues escalated from the customer service representative
Perform additional duties as required
Employment Requirements
Completion of a University degree or Diploma preferably in supply chain management
2-3 years of experience as a Logistics Customer Service Representative
Knowledge of the supply chain industry is required
Able to multitask and work efficiently in a fast paced environment
Excellent time management, organizational and detail oriented skills
Team player and leader with exceptional customer service
Strong communication skills via phone and email
Fluent spoken and written English
Legally able to work in Canada
Compensation Package
Competitive salary
Group benefits including vision, dental, medical insurance
Annual bonus based on performance
World Wide Logistics is an equal opportunity employer. World Wide Logistics has a strict policy to recruit and select applicants solely on the basis of their qualifications while selecting the candidate who is the best fit for the company. World Wide Logistics does not discriminate against any applicants based on race, colour, religion, sex, national origin, disability or any other status or condition protected by applicable federal or local law. In accordance with AODA, World Wide Logistics will provide accommodations as requested where possible.
We thank you for your interest in World Wide Logistics however only candidates under consideration will be contacted. All interested candidates should submit their resume and cover letter to careers@ww-logistics.com