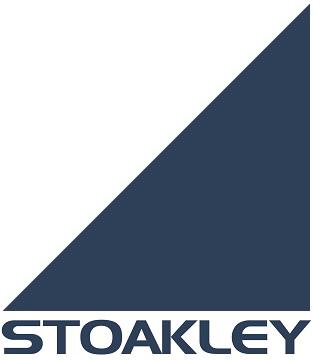 CUSTOMS MANAGER at Stoakley-Stewart Consultants Ltd.
Montreal, QC
POSITION TITLE:
CUSTOMS MANAGER
JOB CATEGORY:
Senior Management
INDUSTRY:
Customs Brokerage
LOCATION:
Montreal, QC
DATE:
March 22, 2019
JOB ORDER NUMBER
201206
THE COMPANY:
Our client is an international freight forwarder, one of the Worldrsquo;s leading providers of integrated logistics solutions employing close to 30,000 people in more than 600 offices with physical representation in over 110 countries and annual revenues in the many Billions of dollars. This logistics powerhouse provides a wide breadth of service lines such as ocean, air, ground, sea/air, trans-border, special projects, customs, warehousing and distribution. They have a strong client base, a long history of success, a solid balance sheet, and an impressive IT infrastructure. Poised for explosive growth throughout their Canadian offices, they need a dynamic and visionary leader to drive the success of their customs operations in Quebec.
If you are ready to helm the customs department of a logistics leader on both the International and Domestic stage, please read on.
THE CORPORATE VISION:
A well-established and thriving entity, this team of customs professionals is looking for a visionary leader to guide them to even greater heights of success.
THE SUCCESSFUL CANDIDATE:
As the successful candidate, you will be a dedicated practitioner of the art of Customs with the technical competence to be a subject matter expert and, as such, seen as a strong resource for your team. You will also be a strong leader, able to guide, develop, empower and otherwise nurture a thriving and efficient team. In addition to technical competence in customs you will also be technically savvy when it comes to software/systems and all other such tools that aid in the effective and efficient provision of Custom Brokerage services. Furthermore, you will be adept at client facing activities that involve promoting the services on offer and building trust/confidence in existing and prospective clients. Rounding out the above, you will also have a keen eye for process optimization and will strive endlessly to bring exciting continuous improvement initiatives to the table.
Your depth of Customs knowledge and expertise will be further bolstered/supported by a great number of letters following your name, which may look something like the following: CCS, CTCS, LCB, QCB, CTP, CCLP, CFCS.
COMPENSATION:
Competitive and comprehensive compensation plan, commensurate with experience, including robust base, bonus, benefits, etc. etc.
EDUCATION:
Post-Secondary Education an asset
QUALIFICATIONS:
CCS, CTCS, an asset; Customs Brokers Professional License a huge asset.
EMPLOYMENT TYPE:
Full-Time Employee, Permanent
REQUIRED TRAVEL:
Minimal
RELOCATION ASSISTANCE:
No
MANAGES OTHERS:
Yes
CONTACT:
Trevor Stewart, President
HOW TO APPLY:
Please click on the ldquo;APPLYrdquo; button located elsewhere on this job posting (preferred) or email your resume to: tstewart@stoakley.com
LEARN MORE ABOUT THE RECRUITER:
Trevor Stewart: http://stoakley.com/meet-trevor-stewart/
KEYWORDS:
Air freight, airfreight, freight forwarding, cargo, airline, freight brokerage, international trade, international freight, transportation, traffic, customs, surface transportation, overseas, shipment, import, export, trans-border, cross border, Ocean freight, CIFFA, IATA, CITT, P.Log., freight coordinator, freight broker, freight forwarder, cargo agent, logistics, Account Manager, Customs, CCS, CSCB, Customs Brokerage, Oil Gas, Project Cargo, Project Freight, Transborder, Transboarder, Trans border, Trans-border, HVS, LVS, cLVS, CBSA, courier, trucking, 3PL, warehousing, distribution, 4PL, Account executive, sales, inventory management, compliance specialist, Product Manager, Trade Lane Manager, pricing manager
ABOUT STOAKLEY-STEWART CONSULTANTS:
Stoakley-Stewart Consultants Ltd. is an Executive Search/Recruiting Firm with international reach. We opened our doors in 1977 and have grown to be one of the most successful employment agencies in Canada, boasting over 300 person-years of recruiting expertise. We house a team of top-notch consultants, each acting as Subject Matter Expert in their chosen field. As a result, we provide professional recruiting services to clients and candidates in a variety of industries.

This expansive breadth of experience allows us, as a firm, to satisfy all of your hiring/employment needs. In accordance with Canadian laws, it is the policy of Stoakley-Stewart Consultants to consider all qualified individuals for available positions without regard to race, colour, religion, sexual orientation, country of origin, age, disability etc.

See ALL of our open jobs at: http://data.stoakley.com/alljobs.asp
WHAT ARE WE KNOWN FOR AND HOW DO WE HELP?
Helping talented professionals secure new, exciting and rewarding career opportunities.
Treating each unique individual with professionalism, respect and integrity.
Meeting your distinct needs by matching you with the right corporate culture.
PRIVACY POLICY:
Our Corporate systems comply with the provisions of the Personal Information Protection and Electronics Documents Act ("PIPEDA") which became effective January 1, 2004. To view our complete Privacy Policy please visit: http://stoakley.com/privacy-policy-2/
CONSENT POLICY:
By you (ldquo;the applicantrdquo;) submitting your resumeacute; and/or personal information here, grant Stoakley-Stewart Consultants Ltd. (ldquo;SSCrdquo;) the right to use personal data for recruitment and selection purposes. The applicant understands that the applicantrsquo;s personal information is only collected, used and disclosed by SSC in accordance with this form or otherwise as permitted by law. The applicant authorizes SSC to collect, use and disclose their personal information in order to attempt to assist them in gaining employment with of one of SSCrsquo;s clients. For this purpose and as part of this process, the applicant authorizes SSC to take a number of steps, typically including, but not necessarily limited to: Obtaining their resumeacute; and references (and any updates thereof); Interviewing them; Producing a video-clip of them; Speaking with their references; Verifying information and performing other searches and checks, done either by SSC or by an independent agency on behalf of SSC; Evaluating information about the applicant to analyze their suitability to potential positions; Disclosing any information about the applicant as provided by the applicant, by references and by other sources to any present or future client of SSC who, based on the applicantrsquo;s qualifications, work requirements, desires and other factors and determined solely in the discretion of SSC, has or may have a position to which the applicant is or may be suited. The applicant understands that SSC will not disclose their information to a present or future client without speaking to the applicant first and receiving the applicantrsquo;s verbal consent.
FOLLOW US FOR THE LATEST JOBS, CAREER ADVICE AND JOB MARKET TRENDS:
Paid Holidays
Paid sick days
Parking
Performance bonus
Prescription Drug Coverage
Vacation/paid time off
Employee Events
Flexible Schedules
Life Insurance
Long Term Disability
Medical, Dental and Vision