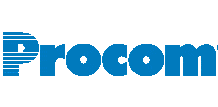 Développeur de Logiciels at Procom
montreal, QC
Client ID: 275281
Développeur de logiciels / Software Developer
Dans le cadre de ses ententes avec ses différents clients, Procom est actuellement à la recherche d'un Développeur de logiciels pour une entreprise dans le domaine des télécommunications. Notre client est situé à Kirland.
Description des tâches et responsabilités – Développeur de logiciels
-Développer, entretenir et mettre à niveau les applications de l'entreprise ;
-Développer de nouveaux systèmes et étendre les systèmes existants en fonction des objectifs organisationnels ;
-Configurant et personnalisant la plate-forme Microsoft Dynamics CRM pour atteindre les exigences métier du client ;
-Planifiez et mettez en œuvre chaque système : analyse, conception, estimation, développement, test et maintenance des applications ;
-Développement de fonctionnalités avancées : implémentation, documentation de code, test de code et
-Intégration ;
-Participer à la conception de l'architecture du système avec l'architecte logiciel ;
-Estimer la projection des efforts (calendrier et fixation des délais et des échéances, autres ressources, etc.), être impliqué dans toutes les phases du projet.

Exigences du poste – Développeur de logiciels
-Baccalauréat en informatique ou expérience de travail équivalente;
-5 ans et plus de C, ASP.NET, Javascript, Php et OOP;
-5 ans et plus de programmation Microsoft Dynamics CRM SDK;
-Expérience dans la mise en œuvre complète de la solution de cycle de vie;
-Bonne connaissance des algorithmes et des structures de données;
-Expérience avec les technologies Microsoft, y compris .Net, TFS, serveur SQL et modélisation de données;
-Compétences en communication développées et diversifiées;
-Capacité d'articuler des idées créatives;
-Expérience dans le développement d'applications Web;
-Compréhension complète de l'interactivité et du Web;
-Auto-motivé, organisé et responsable;
-Bilingue, anglais et Français.
Type de poste
Contractuel 12 mois avec de fortes possibilités de renouvellement
Date de début
Immédiatement
Numéro de référence
BH 275281
____________ENGLISH VERSION___________
Software Developer
On behalf of your client Procom is searching for a Software Developer for one of our client in the telecommunication sector. Our client is located in Kirkland.
Job Details - Software Developer
-Develop, maintain and upgrade the company's applications;
-Develop new systems and extend existing systems in line with organizational goals;
-Configuring and customizing the Microsoft Dynamics CRM platform to achieve the customer's business requirements;
-Plan and implement each system: analyzing, designing, estimation, development, testing and maintaining applications;
-Advanced functionality development: implementation, code documentation, code testing and integration;
-Participate to system architecture design together with the software architect;
-Estimate effort projection (timing and setting time frames and deadlines, other resources etc), being involved in all phases of project.

Mandatory Skills – Help Desk Analyst – Junior
-Bachelor's degree in Computer Science or equivalent work experience;
-5+ years of C#, ASP.NET, Javascript, Php and OOP;
-5+ years of Microsoft Dynamics CRM SDK programming;
-Experience in full lifecycle solution implementation;
-Good knowledge of algorithms and data structures;
-Experience with Microsoft technologies including .Net, TFS, SQL server and data modelling;
-Developed and diverse communication skills;
-Ability to articulate creative ideas;
-Experience in developing Web applications;
-Comprehensive understanding of interactivity and the Web;
-Self-motivated, organized and accountable;
-Bilingual, English and French.

Assignment Length
12 months Contract – Renewable

Start date
Immediately

Reference number
BH 275281