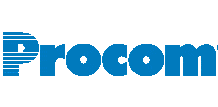 Développeur Full Stack / Full stack developer at Procom
Montréal, QC
Client ID: 275397
Développeur Full Stack

Dans le cadre de ses ententes avec ses différents clients, Procom est actuellement à la recherche d'un Développeur Full Stack pour une entreprise dans le domaine de l'aéronautique. Notre client est situé à Ville Saint-Laurent.

Description des tâches et responsabilités – Développeur Full Stack

- Entièrement responsable de la conception et du développement d'applications Web dans Microsoft Azure;
- Participer au développement de produits de l'idéation au déploiement complet;
- Travailler en étroite collaboration avec le concepteur UX & UI pour évaluer les efforts de mise en œuvre et influencer la conception de la solution;
- Traduire les maquettes et les structures filaires en code frontal fonctionnel;
- Concevoir et exécuter des tests de performance dans un contexte de données volumineuses;
- Travailler avec des équipes d'analyse avancées pour créer des produits plus intelligents;
- Maintenir la qualité et assurer la réactivité de l'application;
- Créer et maintenir la documentation pour le support et les améliorations futures;
- Configurer et déployer une plateforme cloud sans serveur.

Exigences du poste – Développeur Full Stack

- Diplôme d'études collégiales ou supérieur en développement Web, en informatique, en génie informatique ou l'équivalent;
- Minimum 3 ans d'expérience en tant que développeur full stack (5 ans pour un poste senior);
- Connaissance approfondie de HTML5, CSS3, javascript et de la programmation orientée objet;
- Expérience dans un ou plusieurs cadres javascript (par exemple, react, angular, ember), réagit idéalement;
- Expérience de l'intégration de l'API REST;
- Connaissance de node.js et de la structure disponible (par exemple, Express.js, Meteor.js);
- Expérience dans le développement d'applications mobiles;
- Expérience de travail dans un environnement de startup en IA ou dans des organisations avec une culture agile;
- Attitude professionnelle et orientation vers le service; superbe joueur d'équipe;
- Bonnes aptitudes en communication écrite et verbale ainsi qu'un fort désir de travailler dans des équipes interfonctionnelles;
- Capable de créer un sentiment de confiance et de créer un climat de travail confortable et efficace; en collaboration;
- Souci de prospérer dans un environnement amusant, au rythme rapide, semblable à celui d'une startup;
- Ouvert aux nouvelles approches et à l'apprentissage.
 
Type de poste
Contractuel 6 mois avec de fortes possibilités de renouvellement
Date de début
Immédiatement
Numéro de référence
BH 275397
____________ENGLISH VERSION___________
Full Stack Developer
On behalf of your client Procom is searching for a Full Stack Developer for one of our clients in the aviation sector. Our client is located in Saint-Laurent.
Job Details – Full Stack Developer

- Fully responsible of designing, developing web application in Microsoft Azure;
- Participate in product development from ideation to full deployment;
- Work closely with UX & UI designer to assess implementation efforts and influence solution design;
- Translate mockups and wireframe into functioning front end code;
- Design and execute performance tests in a big data context;
- Work with advanced analytics teams to make smarter products;
- Maintain quality and ensure responsiveness of the application- Create and maintain documentation for support and future enhancements;
- Configure and deploy serverless cloud platform;

Mandatory Skills – Full Stack Developer

- College degree or higher in web development, computer Science, Computer Engineering or equivalent;
- Minimum 3 years experience as a full stack developer (5 years for senior position);
- Deep knowledge of HTML5, CSS3, javascript, and object oriented programming;
- Experience with in one or more javascript framework (e.g., react, angular, ember), ideally react;
- Experience with integration of REST API;
- Knowledge of with node.js and available framework (e.g., Express.js, Meteor.js);
- Experience with developing mobile application;
- Experience working in AI startup environment or organizations with an agile culture;
- Professional attitude and service orientation; superb team player;
- Good written and verbal communication skills along with strong desire to work in cross-functional teams;
- Able to build a sense of trust and rapport that creates a comfortable & effective workplace; collaborative;
- Attitude to thrive in a fun, fast-paced, startup-like environment;
- Open minded to new approaches and learning.
Assignment Length
6 months Contract – Renewable
Start date
Immediately

Reference number
BH 275397