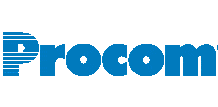 Data Analyst - Group Retirement Solutions from Procom
Toronto, ON
Client ID: 278426
Junior Business Analyst
On behalf of our client in the Banking Sector, PROCOM is looking for a Junior Business Analyst.
Junior Business Analyst – Job Description
Main responsibility will be to convert data from current in-house platform to a third-party administrator platform.
Data conversion from in house platform to third party administrator platform
Provide oversight on improvement on data conversion tool
A. Business Management
Handle inquiries from external Consulting Firms and internal partners in regards of group annuity
Handle the monthly reconciliations of health premiums and secondary insurer payments for active groups
Maintain up to date data records of ongoing changes that impact pricing (premium reconciliation process)
Act as a Client Relations liaison between other departments on special projects or initiatives
B. New Business Support and Reporting
Develop, analyze and provide management information reports as needed
Prepare Database and files to facilitate data transfer
Prepare contract documentation to be sent to new policyholders
Prepare annual reports to be sent to annuitants
Carry out functions with an extremely high sense of urgency
Work in tandem with Customer Service Center to support the New Business Implementation process
C. Process improvement
Provide expertise and insight to support process improvement
Act as an Insurance liaison with external vendors providing services to Insurance in order to improve business process or develop new markets
Junior Business Analyst – Mandatory Skills
1-3 years of experience in data analytics
Good knowledge of the regulatory and tax requirements
Advanced Microsoft Excel and Word skills, programming language (eg phyton)
Experience with an in-house Pension plan/ or large corporation/consulting firms
Strong written and verbal communication skills
In-depth analytical and problem-solving skills
Strong relationship management skills
Excellent organization skills
Keen attention to detail.
Undergraduate university degree
Junior Business Analyst – Nice to Have Skills
Good knowledge of group annuity products and sales channels
French (oral & written) is a definite asset
Good knowledge of the regulatory and tax requirements from a pension perspective
Actuarial background
Pension industry and Life insurance related education (e.g.: CEBS, LOMA,) is an asset
Knowledge of Insurance systems (CAPSIL, Work Management and Alias) is an asset.
Junior Business Analyst - Assignment Start Date
ASAP – 6 months to start
Junior Business Analyst - Assignment Location
Downtown Toronto