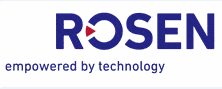 Data Analyst - UCD(Ultrasonic Crack Detection) at Rosen Canada Ltd.
Calgary, AB T2G5K9
At ROSEN Canada we work collaboratively to get the job done. We recognize that each person and every department are integral to meet the needs of our clients and to continue to be a leader in what we do. We also recognize that our employees have different needs and we want to make sure they are being taken care of.

Due to our rapid growth, we are currently seeking qualified candidates for permanent full time Data Analyst - UCD. As a member of our Evaluation team, you will provide exceptional customer service, maintain a flexible work schedule, and use independent judgment and reasoning.

Detailed duties include:
Quality and quantity assessment of In-line (ILI) inspection data using proprietary software;
Integration and confirmation of supplementary data;
Data preparation and processing;
Data analysis;
Feature categorization and evaluation;
Feature sizing;
Application of anomaly interaction rules;
Standard & non-standard analysis;
Organize and report ILI tool results as per client requirements;
Maintain own personal skills and certifications, and complete additional training as required;
Additional related duties as assigned.
Requirements
Previous ILI data experience is required - Ultrasonic Crack Detection experience is preferred;
Post-secondary education;
Advanced computer skills – familiarity working with network directory structures and ability to learn new software applications easily;
Intermediate Microsoft Office skills, particularly Microsoft Word and Excel;
Excellent English verbal and writing communication skills; the ability to communicate highly technical information in simple words – German language skills is an asset;
Ability to adapt to frequently changing schedules and tight timelines;
Able to follow established quality and health, safety and environment policies and procedures;
Excellent customer relations skills;
Ability to "think outside the box" and challenge processes for efficiency;
Work individually, as well as in a team environment with minimal supervision;
Organizational and time management skills;
Ability to be consistent and thorough when checking and preparing data, strong attention to detail in daily tasks;
Able to perform routine tasks for extended period of time;
Troubleshooting skills;
Strong analytical and interpretive skills.

ROSEN offers a competitive compensation package, including a comprehensive benefit plan, Health & Wellness program, RRSP matching, flexible work hours, a great learning environment, interesting & challenging work and the opportunity for career advancement.

Please note only those candidates selected for interview will be contacted – no phone calls please.