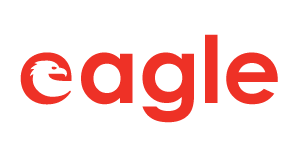 Data Anlayst at Eagle Professional Resources
Vancouver, BC V7M3H9
Eagle is currently seeking a Data Analyst for a two (2) month contract opportunity, scheduled to begin in August.


Key Responsibilities


The successful candidate will be responsible for:
Providing technical expertise on data availability and integration issues relating to enterprise data management applications that span across different business areas;
Writing Complex SQL to transform data for reporting;
Analyzing stats and interpreting results;
Data reporting on the availability or lack thereof of the data elements required for compliance with proposed new finance accounting standard;
Reporting to also provide proposed solutions for acquisition and use of any data element that is not currently available;
Working with Test team to verify developed logic;
Deploying solution in Production and get sign off from business Stakeholder; and,
Quick stats and counts.


Skills and Qualifications


The qualified candidate must have:
Advanced SQL knowledge;
Experience leading the data integration assessment activities for internal and external enterprise data;
Experience participating in the architecture decisions for data integration design;
Experience assessing system capabilities and application functionality and prepares data solution specifications to meet business requirements;
Experience providing technical expertise in resolving a variety of complex problems and issues related to data migration and integration; and,
Experience providing consultation on data management applications decisions to ensure they meet functional requirements of the business and scalability and integrity of the system.


Don't miss out on this opportunity, apply online today!


Eagle is an equal opportunity employer and will provide accommodations during the recruitment process upon request. We thank all applicants for their interest; however, only candidates under consideration will be contacted. Please note that your application does not signify the beginning of employment with Eagle and that employment with Eagle will only commence when placed on an assignment as a temporary employee of Eagle.