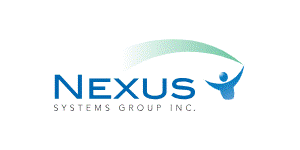 Data Architect at Nexus Systems Group
Toronto, ON M1K5L1
Role: Data Architect
Location Address: 1 Adelaide Street E, Toronto
Contract Duration: 6 months with possibility for extension based on funding and performance
Story Behind the Need
• Business group: Data System Engineering team is seeking an experienced Data Architect/Data Modeler to work on the Aurora (PLATO) Project. This is a greenfield project that involves transitioning data from bank's in-house platform to a Cloud platform. The main function of the Data Architect/Data Modeler will be to develop optimized physical data models for data integration of large-scale information systems.
• Reason for request: Workload/Project
Candidate Value Proposition
The successful candidate will have the opportunity to gain hands on experience with cutting edge technology while working on a large greenfield project.
Typical Day in Role
• Create PDM based on LDM and review with all stakeholders including data office and developers
• Work closely with data office, developers, data analysts incorporating their feedback into final model
• Review LDM received from Data Office and provide feedback
• Develop PDM from LDM to ensure an optimized model is created, using available tools : ER Studio, Erwin and IDA.
• Ensure capture of relevant metadata within PDM including lineage
• Ensure alignment of PDM to the banks PDM standards document
• Review PDM with Data Office, addressing any concerns and incorporating valid requests for changes
• Version control the model as changes are implemented for each project
• Generate JSON schema files from PDM and upload to Bitbucket
• Perform testing on various iterations of physical data models to ensure the best approach is used
Candidate Requirements/Must Have Skills:
1) 6+ years of hands-on experience in data architecture, data modelling, design or development of enterprise data solutions, applications, and integrations
2) 2+ years in Financial Services Industry/Banking.
3) Hands-on experience with modern enterprise data architectures and data toolsets (ex: data warehouse, data marts, data lake or 3NF and dimensional models, modeling tools such as ErWin/ER-Studio/IDA or profiling tools) – 4+ years
4) Experience supporting multiple projects, estimating project resource requirements, and managing project delivery schedules and associated risks are essential – 3+years
5) Knowledge of data architecture and design patterns and the ability to apply them
6) Ability to learn and adapt quickly to new business domains and technologies
7) Strong problem-solving skills
8) Ability to conceptualize and articulate ideas clearly and concisely
9) Excellent presentation and interpersonal skills
10) Proven capabilities in leadership, building relationships among peers and management in other business units to drive collaboration
Nice-To-Have Skills:
- Experience leading a team
- Any Cloud platform (GCP, Azure, AWS) (POC would be enough)
- Columnar databases
- JSON / AVRO
- DevOps
- Agile Development
- Any GCP Certification
Degrees:
• Bachelor's degree in a technical field such as computer science, computer engineering or related field required
Candidate Review & Selection
• 1 Step Process: 1 In-Person Technical Panel Interview with Manager and Principal Data Architect or Data Modeler
Additional Notes
Manager is looking for the following in candidate resumes:
- Stability (long term, contracts must be at least 6 months)
- Relevant hands on experience
- Required experience must be recent - past 5 years or last 2-3 contracts should be in similar environments & using required technologies
- Prefers titles such as Data Modeler or Data Architect (experience listed must be relevant though)