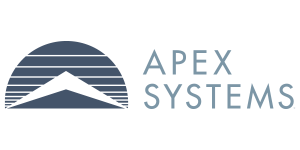 Data Engineer at Apex Systems
Vancouver, BC V6C2X8
We are  currently looking for an Intermediate BI Developer -or- Senior Data Engineer to work with a team of dedicated Data Engineers and Business Analysts.  The successful candidate would bring existing data warehouse and data mart design and development experience to the team and have opportunities to grow skills in cloud data warehouses and associated ETL tools.
Responsibilities:
Redevelop existing DataMart and enhance existing DataMarts with updated design patterns for the cloud.
Sustain existing DataMart solutions on both enhancement and bug fixes. 
Troubleshoot data related incidents and design solution to fix it.
Author complex stored procedures, SQL jobs, ETL jobs, and tableau reports.
Assist development staff and BA on query performance tuning.
Create and maintain documentation for DataMart solution.
Automate test plan using python for regression testing prior to PRD release.
Develop solution to check data quality and alert business user/IT staff when appropriate.
Work with other BI developers on solution design.
Work with BA to understand requirement and raise questions when necessary.
Work with DBA team on deployment, design, and troubleshooting operation issue.
Skills:
3-5 years of experience with SQL/ETL/Data Modeling
Intermediate understanding of database concepts: table, view, index, and stored procedure.
Intermediate knowledge on writing SQL query.
Some experience on C# .net development.
Some experience with Oracle PL SQL and/or  Microsoft SQL Server - TSQL
Ability to adapt and work well in a team development environment.
Ability to take ownership of development work and see it through to completion.
Ability to learn new applications and methodologies quickly.
Ability to troubleshoot data issue of complicated transformation.
Good communication skills, both written and verbal.
Experience to development on SSIS will be an asset.
Dimensional modeling and data pipeline (ETL) development knowledge will be an asset.
Knowledge on tableau will be an asset.
Knowledge on MDX query will be an asset.
Snowflake and Matillion experience will be an asset
Python experience will be an asset.
Angular JS, HTML, JavaScript development experience will be an asset.
A bachelor's degree in Computer Science, Information Systems, or other related field, or equivalent work experience
Term:
This is a 6 month contract on a project scheduled to last 12 to 16 months
Other requirements:
·         A background check and references will be required for the position
EEO Employer
Apex Systems is an equal opportunity employer. We do not discriminate or allow discrimination on the basis of race, color, religion, creed, sex (including pregnancy, childbirth, breastfeeding, or related medical conditions), age, sexual orientation, gender identity, national origin, ancestry, citizenship, genetic information, registered domestic partner status, marital status, disability, status as a crime victim, protected veteran status, political affiliation, union membership, or any other characteristic protected by law. Apex will consider qualified applicants with criminal histories in a manner consistent with the requirements of applicable law. If you have visited our website in search of information on employment opportunities or to apply for a position, and you require an accommodation in using our website for a search or application, please contact our Employee Services Department at employeeservices@apexsystemsinc.com or 844-463-6178.
Restricted/Deferred Share Units
Life Insurance
Medical, Dental and Vision