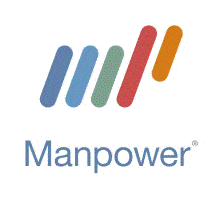 Data Scientist from Manpower Professional
Edmonton, AB
Data Scientist

Manpower is currently seeking a Data Scientist for a contract position with a large pipeline client in Edmonton, AB.

Specific Accountabilities:
Bring deep functional expertise to shape data structures and algorithms in a distinctive way to ensure large-scale business impact of the digital products being built and drive competitive advantage for the company as a whole
Collaborate with Data Head and developers to find opportunities to use company data to drive business solutions
Mine and analyze data from company systems
Assess the effectiveness and accuracy of new data sources and data gathering techniques
Develop custom data models and algorithms to apply to data sets
Use Machine Learning and Artificial Intelligence to increase and optimize customer experiences, revenue generation, and other business outcomes
Partner with different functional teams to implement models and monitor outcomes
Conduct data wrangling, munging, exploration, sampling, training data generation, feature engineering, model building, and performance evaluation
Enable big data and batch/real-time analytical solutions that use emerging technologies
Code, test, and document new or modified data systems to create robust and scalable applications for data analytics
Ensure all automated processes preserve data by leading the alignment of data availability and integration processes
Required Education and Experience:
Master's degree in Information Technology, Computer Science, or a related quantitative discipline
5+ years' experience in data science, senior engineering and technology roles working with product development teams, delivering and building digital products
Understand high performance algorithms and Python statistical software
Experienced with Lamda architectures and batch and real-time data streams
Experience in industry data science (e.g., machine learning, predictive maintenance) preferred
Able to architect highly scalable distributed systems, using different open source tools
Experienced with agile or other rapid development methods
Experienced in object oriented design, coding and testing patterns as well as experience in engineering software platforms and large-scale data
Deep knowledge of data modeling and understanding of different data structures
*Please note; a clear Criminal Record Check is required for this opportunity.
Please email your resume directly to Navleen Sahaney (navleen.sahaney@manpower.com) or call 403.473.1817.