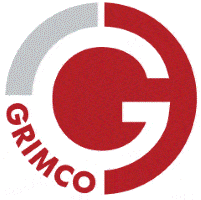 Delivery Driver at Grimco Canada, Inc.
North York, ON M3J 2X1
Grimco, Inc. was founded in 1875 in St. Louis, Missouri. Today we have 48 locations across the United States, 7 across Canada, and a sales division that is focused solely on growth in the Caribbean and Latin American markets. Our #1 goal is growth in all wholesale markets for manufacturing/distribution of digital print products, signs, and sign-making supplies.
Due to our excellent customer service we have been voted Vendor of the Year by our customers in the FASTSIGNS, Signs by Tomorrow, and Signs Now nationwide franchise networks! We are also celebrating our inclusion in the Top 100 Entry Level Employers listing released annually by CollegeGrad.com
What makes Grimco Special?
We're excited for our 145th year in business! We have a stable, growing company that continues to evolve with our industry.
We promote from within – our strong performers become our strong leaders.
We have GREAT team members throughout North America, and are proud of our reputation of being the most informed & educated supplier in our industry!
What Separates the Good from the Great at Grimco:
Those who are successful at Grimco demonstrate determination, competitive drive, and eagerness to learn all facets of our Company. They must have a strong desire to provide exceptional customer service and sell. They must also possess the drive to make an immediate impact on a growing Company.
What Does a Delivery Driver do?
Delivery Drivers operate company vehicles and deliver orders to our customers. They are responsible for ensuring that excellent customer service is provided as orders are safely delivered to various locations throughout the province. Delivery Drivers must be organized, efficient, and professional at all times while ensuring delivery are made accurately and on time to meet customer expectations.
Responsibilities include, but are not limited to:
Drive company vehicle to deliver products to customers along specified delivery routes in a safe and efficient manner.
Handle all orders with care to ensure goods are received in good condition without damage or defect.
Provide exceptional customer service while making deliveries, communicate feedback and concerns to warehouse and sales teams.
Load and unload delivery trucks, both by hand and forklift/other lift assist equipment.
Collect payment for Cash on Delivery orders including cash, cheque and credit card payments.
Perform regular safety checks on vehicle, and complete driver log book as required by provincial legislation.
Follow all traffic and driving laws at all times - safety first!
Perform other duties as assigned (warehouse support, housekeeping, maintenance, special projects, etc.).
Requirements:
Available to work Monday - Friday 8:00-4:30pm, including overtime when needed.
2-5 years previous experience driving vehicles for delivery/commercial purposes.
Valid G Driver's License with clean Drivers Abstract.
Completed High School Diploma or equivalent.
Computer literate: Printing Tickets, Shipping Software, MS Office Suite, Internet Navigation, and ERP system experience.
Current and valid Forklift Certification is an asset.
Ability to lift 50bs+ solo regularly - both lateral and overhead.
Ability to sit, stand and walk for a full work day. Ability to repeatedly bend, twist, squat, kneel, and lift.
Safety Conscious at all times!
Professional appearance and ability to communicate and interact with individuals from all backgrounds.
Strong work ethic - dedicated to get the job done.
Reliable transportation to and from work.
Clean criminal and work reference histories.
Interest in growing with Grimco - potential overtime hours, and supervisory duties in the future, etc.
New to the Sign Industry? What is Training Like?
3 weeks of focused training time, followed by ongoing training/coaching
Majority of time training is focused on: products, computer systems, logistics, safety, & human resources.
Split between break-out session and hands-on learning environment.
Rotation within departments for a diverse look at how employees approach tasks and achieve goals.
Paid training period.
Grimco is an Equal Opportunity Employer. Immediate Opening. Full-Time Employment Status. Hourly Compensation. Employee Benefits Package Including: RRSP Matching, Extended Health, Dental, Vision, Life Insurance, Accidental Death and Dismemberment, Long Term Disability, Dependent Coverage, Travel Insurance, Grimco Cares Employee Assistance Fund, Perkopolis Discount Program, Paid Personal & Sick Time, Holiday & Vacation Accrual.