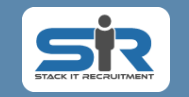 DevOps Engineer at Stack IT Recruitment
Mississauga, ON
Our client in Mississauga is looking for a DevOps Engineer to join their team.

Note: This role offers 10% Bonus and 24 Days PAID Vacation!

Responsibilities:

Design and development of software tools to reliably manage application delivery.
Work in a 80% Windows and 20% Linux environment with AWS infrastructure
Architect and implement new AWS Architecture
Engage with Production Engineering in the design, implementation and maintenance of the build/release infrastructure.
Improve the predictability and reliability of software releases with the implementation of automated build, test and deployment tools and processes.
Reduce application deployment windows by leading company towards a Continuous Deployment environment.
Engage with Software Engineering to improve application stability with the design, development and implementation of application monitors and alerts.
Engage with Software Engineering and Architect Teams to ensure Release Engineering best practices are implemented.
Engage with Software and Production Engineering in the coordination and administration of software releases.
Provide after hours release and change control based on the most current change control schedules.
Produce update and/or endorse Site Reliability Engineering standards, guidelines and procedures.

Requirements:

BA/BS in Computer Science, Computer Engineering or related technical discipline, or in place of degree, 5-7 years' experience as a DevOps or SRE.
Strong experience with AWS
Familiarity with one or more general purpose programming languages but not limited to: PowerShell, Bash, Python, Perl.
Experience with configuration management systems (GitHub, Ansible, Chef, Puppet, Salt).
Experience configuring and supporting Jenkins.
Experience working in Windows/ Linux hybrid environments.
Experience with Terraform and Puppet
Networking Knowledge (strong VPC knowledge is a PLUS).
Experience with Artifactory.
Desire to work in a fast paced, evolving, growing, dynamic environment.
Experience with Application Server platforms (.Net, JBoss, EAP, EWS, Wildfly)
Experience with Cloud Computing platforms (Amazon AWS, Eucalyptus, VMware, Docker).
Experience with Java build tools such as Ant, Maven, Gant, or Gradle.
Experience with agile development, continuous integration and automated testing.
Excellent written communication, problem solving, and process management skills.

STACK IT Recruitment Inc., based in Mississauga, places candidates throughout the Greater Toronto Area. We pride ourselves in being the number one recruitment company in information technology. Don't take our word for it – our track record of placing highly qualified candidates speaks for itself!