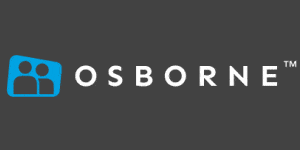 Director of Nursing at Osborne
Toronto, ON
We are looking for a Director of Nursing/Care to join a home care service company who provide highly personalized care for their clients. You will be managing a team of highly experienced, dedicated, and compassionate Nurses and Personal Support Worker's to provide high-quality and considerate care to people in their own homes.
This is a fantastic opportunity for an experienced Director of Nursing / Director of Care or Nurse Manager looking to make the next step in their career.
Key responsibilities:
Manage all requirements for designations related to LAS staff: Personal Support Worker, Home Support Worker and/or Health Care Aide's. This included monitoring hours worked, schedules, monitoring services offered, and to discipline and discharge staff where necessary
Support, manage and supervise staff relative to available personnel, hours worked, and range of services offered by Living Assistance Services
To liaise as necessary with medical personnel, social workers, Community Care Access Centers, physiotherapists, case managers, trust officers, discharge planners etc. to ensure the well-being and seamless intake of care recipients/clients
Manage operational methods, standards, pricing, and customer needs
Utilize and manage referrals - 25% of the clients come from referrals so this is an important part of your role
Maintain correct and up to date records of any communication with clients, care recipients and caregivers
Take an active role in hiring processes; interviewing candidates and reviewing profiles to ensure the very best team is brought on board
Provide assessments or assistance to recipients as requested by physicians, families or as the Director may request
Supervise and perform unscheduled home visits to all clients and report accurately on these visits
What's in it for me?
Competitive salary range + benefits
Company car (travel is required around GTA) and free parking on-site when the team return to the office
Work with a passionate and genuinely caring team in a company with over 20 years of experience in providing expert senior home care
Requirements:
You must be well experienced in the care of senior clients, with at least 5 years of direct nursing experience required
You'll need to have at least 3 years of management experience and possess the ability and confidence to manage a large team
You'll need to have a real passion for care, and to love what you do!
Able to travel - this role is remote-based currently, however once covid restrictions lift you'll need to travel across the GTA for client visits (company car provided)
Excellent communication skills - you'll be liaising with internal and external stakeholders and you'll need to be clear, concise and approachable