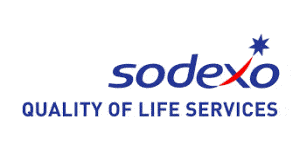 District Manager Healthcare at Sodexo Canada
Toronto, ON M5X1A1
District Manager 
 GTA
Your Contribution:
Grow your career with a company that shares your passion.   Our Healthcare Division is seeking a dynamic individual to fill the role of District Manager to lead the teams at several locations across the GTA.
If you have a passion for excellence working with Seniors and Hospitality Services, this may be your next role.   The successful candidate will foster client relationships and ensure execution of services to meet resident and client expectations. You will provide strategic direction to the district by promoting best business practices in order to uphold Sodexo mission and values. You are an excellent communicator and provide strong leadership to your teams as well as drive a strong safety culture.
 At Sodexo we care; and serving others is our purpose. This generates an authentic sense of pride for us. Improving the Quality of life for everyone we come into contact with is our North Star. If you want to catch the Sodexo Spirit then we have the position you are searching for. 
Accountabilities:
As the District Manager for our clients, you will manage a team that is responsible for successfully coordinating, directing and/or self-performing Hospitality Services within the client's portfolio. The District Manager will ensure positive business relationships with both the client and team resulting in strong employee relations and the achievement of aligned business results. In addition, you will be a key resource on projects, operations support and integral on various sales processes. You will ensure that all employees comply with all client, government and regional policies and procedures while driving a culture of safety. Some of your responsibilities are listed below:
Provides strategic leadership to their respective units to ensure client satisfaction and account retention. 

Provides outstanding communication to your team with very strong team building skills

Drives a strong safety culture 

Maintains a professional business relationship with the client by directly negotiating contracts and matters pertaining to account operations. 

Ensures financial performance and goals of the account(s)/district. 

Oversees compliance to all company/client policies and procedures, and government regulations. 

Ensures implementation of the business plan for the client that establishes a rapport, promotes partnership and fulfills the clients' needs and expectations. 

Monitors unit operation to ensure the highest quality of products and services. 

Promotes and supports workplace diversity initiatives.
Growth and Development:
University degree in Business Administration and/or equivalent work experience

Registered Dietitian or CSNM Member is a very strong asset 

10 years hands-on experience in Hospitality services in a multi-site/multi-facility portfolio

Experience with large corporations and senior living facilities as well as operating with a large client. 

Demonstrated experience in managing and leading a diverse team that is located across a large region

Experience in managing and negotiating collective bargaining agreements

Development and management of a large budget, ability to analyze, interpret and make data based financial decisions

Planning, organizing and effective time management skills

Able to manage multiple priorities

Excellent interpersonal skills and communication skills

Proven negotiation and project management skills

Personal and professional integrity

Ability to work effectively under pressure and meet established goals and objectives

Ability to anticipate and solve problems
Sodexo Value Behaviours:
Compassion

Honesty 

Respect

Innovation

Stewardship

Teamwork

Fun
Who We Are:
Sodexo is local to your community supporting Stop Hunger and Feeding our Future initiatives.  We work with people from the community fostering a caring and enriching environment for our teams and our clients.  Sodexo encourages career growth and opportunity locally for employees and we partner with our clients to ensure that we work hands on meeting the needs of the units we support.   We are also recognized as a strategic partner, Sodexo is the global leader in services that improve Quality of Life, an essential factor in individual and organizational performance. Operating in 80 countries, Sodexo serves 75 million consumers each day through its unique combination of On-site Services, Benefits and Rewards Services and Personal and Home Services. Through its more than 100 services, Sodexo provides clients an integrated offering developed over 50 years of experience.  Sodexo's success and performance are founded on its independence, its sustainable business model and its ability to continuously develop and engage its over 450,000 employees throughout the world.
Our Advantages: 
*A wide array of interesting jobs *Nationwide locations *Tremendous growth possibilities *Continuous learning opportunities *Incentive Plans *Rewards & Recognition *Employee Benefits *Flexible Time *Discounts *Committed to People Development *Promoting Individual and Collective Achievements *Diversity and Inclusion *Corporate Citizenship *Hunger Fighting Initiatives *Environmentally Conscious………… To find out more, come visit us at: www.sodexo.ca 
Sodexo is committed to Employment Equity and Diversity. We do not discriminate against any employee or applicant for employment because of national origin, race, religion, ethnic group, age, disability, gender, sexual preference, sexual or gender identity, status as a veteran or any other federal, provincial or local protected class.
"We welcome and encourage applications from people with disabilities.  Accommodation is available on request from candidates taking part in all aspects of the selection process."
*Only those candidates under consideration will be contacted.*