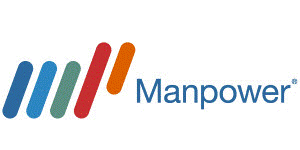 Electrical Assemblers Wanted from Manpower
Pembroke, ON
Are you looking for steady hours in a safe and comfortable work environment? Manpower has immediate openings for Electrical Assembly workers. We are currently seeking an Electronics Assembler, Sewers and product stuffers to join our client's team. The desired candidate will be able to skillfully perform various assemblies in the production process. Located in Pembroke.

What's in it for you?
* Full time Monday to Friday hours
* Day shift: 6:30AM - 3PM
* Production floor provides radio play
* Temporary to direct hire, based on performance
* Paid training

What is the job?
* Surface mount
* Familiarity with electronic components
* Previous experience in electronics manufacturing
* Hand soldering experience would be an asset
* Be results oriented, self-motivated and a team player
* Maintaining a clean work environment

What you bring to the job?
* Problem-solving skills (i.e. identify problem causes; determine steps to resolve; assess solution)
* Knowledge and practical experience with computer systems (i.e. Excel, Word)
* Communicate clearly, strong listening skills and ability to follow instructions
* Great attitude and ability to work in a team
* High school diploma or equivalent (such as a GED)
* Ability to pass a Background Check

Stop your job search and apply today. We love referrals. Visit www.manpower.ca/referral to easily share opportunities with friends and family. Also, check out Manpower's career platform with tools and resources to prepare you for today and tomorrow's jobs at www.manpower.ca/mypath and like Manpower Eastern Ontario on Facebook.
ManpowerGroup recognizes the importance of providing an accessible and barrier-free environment. We are committed to creating a welcoming, fair and inclusive environment by offering equal opportunity to access our services. At ManpowerGroup, we are committed to providing accommodations, and will work with you to meet your needs.