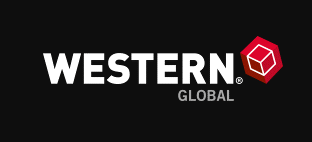 Electrical & Control Panel Designer at Western Global Limited
Winnipeg, MB R3j 3C7
WHAT WE ARE ABOUT
Western Global is the world's leading supplier of mobile fuel storage solutions. With locations in: Europe; North America; and the Middle East; Western Global designs, manufactures, and delivers innovative fuel and fluid storage solutions, providing refueling equipment across the world regardless of the application.
Innovation and engineering excellence drive us forward.
We strive for continuous improvement in product development to meet customer requirements. We contribute our drive and our success to our world-class team and are currently seeking to add a like-minded passionate individual to join our organisation.
HOW YOU WILL MAKE A DIFFERENCE
Within our growing projects business, you will design a tailored solution to suit our client's needs.
You will lead on the electrical, instrumentation and controls design within a multi-disciplined team of engineers and CAD specialists to deliver a wide variety of fueling solutions.

WHAT YOU WILL BE DOING
o Design
Making electrical load, short-circuit and over current protection calculations
Developing electrical equipment and power distribution equipment specifications
Preparing electrical single line drawings, schematics and detailed drawings
Working with programmable logic controller (PLC) configurations and ladder logic diagrams
Designing point-point wiring diagrams and selecting components to build PLC/control panels
Using computer-aided design (CAD) software to provide:

equipment layouts
building services
motor controls
AC and DC control schematics
grounding and lighting protection
o Client interaction
Support with on-site visits for new project opportunities
o Project management
Assisting with securing electrical service and rates for project and bids
Working with local authorities and subcontractors for electrical construction work
Developing equipment schedules and material takeoffs
Preparing requests for bids for subcontractors and material vendors
Coordinating with other departments to deliver project requirements effectively
o Installation & maintenance
Checking arrangements of electrical, controls and workings for interference within the mechanical and structural plan to aid in developing the best layout for the specific project.
Mounting of panels on/in to our tanks and wiring according to the required codes
Keeping up to date on electrical codes and standards
WHAT MAKES YOU RIGHT FOR THIS ROLE
Our Values:
Customer focus
Integrity
Reliability
Teamwork
Required Attributes:
Previous experience in a similar role
Demonstrable hands-on experience with electro-mechanical and process equipment
High school diploma required or suitable experience in performing administrative duties
Advanced training and experience in electrical power systems design and distribution
Experience with CAD software ideally SolidWorks or AutoCAD
Ability to work independently
Strong interpersonal skills
High levels of both verbal and written communication
Ability to effectively organize and prioritize
Attention to detail
Creative problem-solving skills
Logical thinking
Desired Attributes:
Previous hands-on electrical work experience
Experience with information systems and ERP systems ideally NetSuite
Desired Personal Characteristics:
Confident manner, good presentation skills
Determination - not easily discouraged or put off
Passion, enthusiasm and charisma
Innovative – prepared to see beyond how it has been done before
Positive outlook – always sees opportunity through any adversity
Resilient – ready to bounce back from any challenges
Assertive – gets things done when they need to be
Positive, self-motivated and with a helpful attitude.
If you want to know any more...just get in touch.
$55,000.00 - $65,000.00 /year
plus benefits