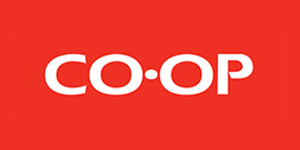 Enterprise Applications Analyst - Senior at Calgary Co-operative Association Limited
Calgary, AB T2H3A5
The Opportunity
Enterprise Applications Analyst - Senior
Reporting to the Enterprise Applications Manager the Analyst will contribute to the development, maintenance and modification of our Oracle Enterprise Resource Planning application program as they relate to the corporation. This includes the planning, coordinating and managing of small to medium business IT projects. Working closely with the users of the system, you will analyze the business requirements and assist with improving business processes while developing and implementing effective and efficient solutions.
Responsibilities
Some primary responsibilities include:
Play a senior role in the analysis and development efforts in the Oracle EBS space.
Successful delivery of Oracle extensions and customizations.
Collaboration with business and other team members (Developers, Functional Analysts, Testers).
Design and build custom solutions on Oracle platforms using Oracle tools.
Enhance, support and follow Software Development Lifecycle.
Support fellow team members through development and architecture standard.
Demonstrate ability to work through/around blocking events.
Demonstrate experience deploying complex yet elegant and efficient solutions within budget. 
Qualifications
College Diploma or  Undergraduate degree with Computer Science, Information Systems, Business Administration or related field experience
Five (5) years' of development experience using PL/SQL, Oracle Forms and reports, BI Publisher, SQLPlus, SQL loader, Workflow, XMLP and AQL
Two(2) years' technical knowledge of procedural and/or object-orientated programming languages i.e. Java, Perl, scripting
Strong working knowledge of ERP technologies and Financial concepts, specifically highly complex global solutions
Strong skills in SQL tuning and high volume data processing
Desirable Qualifications
Oracle E-Business Suite R12 experience
OAF, ADF, SOA and Web ADI experience
Kronos Time Keeper and Forecast Manager skills
OnBase Content Management skills
Benefits & Perks
Calgary Co-op takes pride in providing more than just an attractive compensation and benefits plan, as well, an industry leading pension plan and recognition program. We offer employee discounts, social committee events, a scholarship program, and more.......
We offer excellent opportunities for increasing levels of responsibility, personal and professional growth, along with a full range of retail training, career development and management development programs to enhance your career.
If you meet the above qualifications and interested in this career opportunity, please apply in confidence, stating qualifications. 
We thank all applicants for the interest however only those being considered for an interview will be contacted.
Parking
Merchandise Discounts
Paid Holidays
Flexible Schedules
Paid sick days
Professional Development
Employee Events
Employee Referral Program